Discovering Paradise: Exploring the Enchanting Charms of the Kashmir Valley
Kashmir Valley is known as Heaven on Earth and one of the most amazing destinations you can visit in your lifetime. It is known for its natural beauty, amazing lakes, trekking to glaciers, amazing temples, local foods, Shikhara House Boat and the people. It is being visited by many travelers from centuries and they written about its beauty and rich cultural heritage. This Comprehensive guide of Kashmir will take you to the inside details of Kashmir like Demographic details, must visited places, transportation options, weather details, adventure activities, local culture and more. So, fasten your seatbelt and get ready for an unforgettable experience in the mesmerizing valley of Kashmir.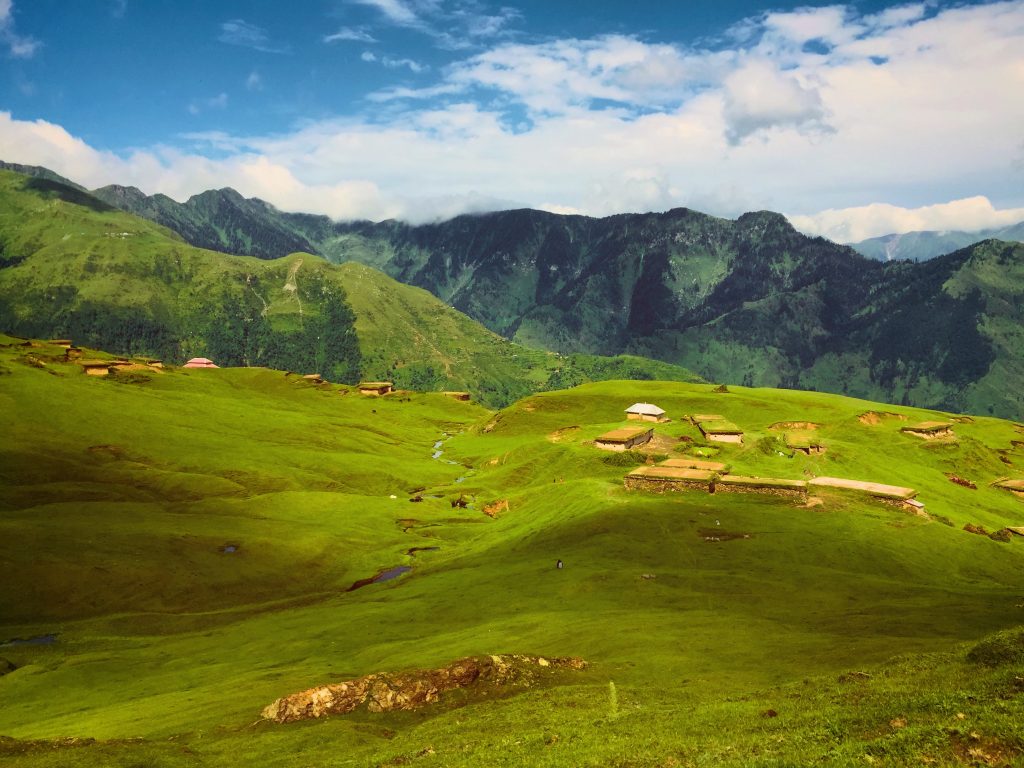 It is located in the Northernmost part of India and currently a Union Territory which has rich cultural heritage, amazing sightseeing and tourist destinations with various things you will know here today.
Demographic & Geography Details:
Union Territory Name: Jammu & Kashmir (Since 31st Oct 2019)
Total Area: 42241 Sq. Kms.
District: 20
Capital: Srinagar
Kashmir has a diverse population with rich cultures and tradition. This is the home of mix ethnicities, with Kashmiri being dominant community.  Other ethnic groups are Ladakhis, Gujjars, Bakkarwals and Dogras which adds cultural diversity to the region. The Primary Languages spoken are Kashmiri, Urdu and Dogri but English and Hindi are also widely understood and spoken making easy communication with tourists, so tourist can easily get together with locals and know about them.
Top Places to Visit in Kashmir
Srinagar:
Srinagar is capital of Jammu and Kashmir, which is also known as crown of Kashmir, an amazing city situated alongside the bank Jhelum River and of mesmerizing Dal Lake which is famous for traditional houseboat and Shikara rides. Other Sightseeing in the Srinagar are Mughal Gardens, Nishat Bagh, Shalimar Bagh and as you trek to Thakt-e-Suleiman Hills you will find the Shankaracharya Temple which is dedicated to Lord Shiva and known as one of the oldest shrines of Kashmir Valley.
The nearby places in the hilly areas are good for Fishing, mountaineering, Skiing, Trekking, Hiking, River Rafting, Paragliding, Aero Sports and much more adventure activities where you can enjoy your day with doing these activities.
Gulmarg:
Gulmarg is known for amazing grassy slopes, as its name suggest Gul and Marg which means Land of flowers, so you can expect variety of flowers here and also it is known for adventure activities and sports. It has highest golf course in the world with the height of 2650 meters above from sea level, was started by Britisher in 1904. Along with this it is also known for Skiing destination where you can do Skiing in winter months and enjoy your holidays.
You can visit the Apharwat Peaks where the Alpather Lake flows, where you can see the beauty and take some amazing photographs and also this alpine lake remains frozen till mid-June, so you can do some adventure here also horse riding is available, so you can also enjoy this.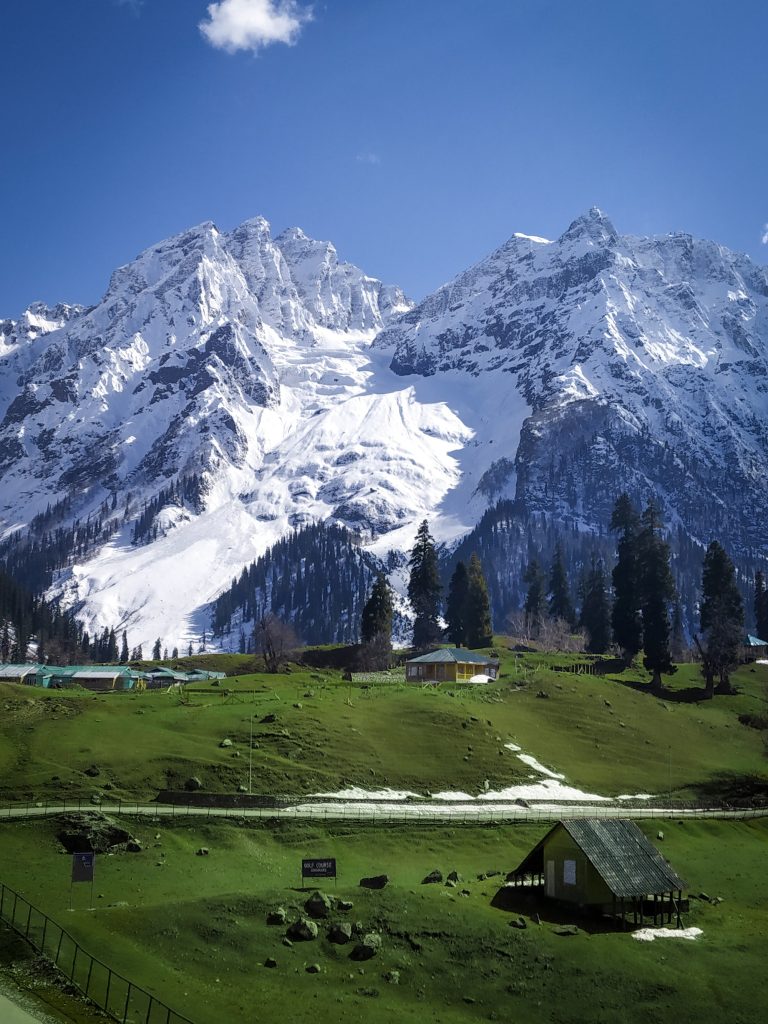 Pahalgam:          
Pahalgam is known as Valley of Shepherds located in Anantnag district of Jammu & Kashmir. It is known for starting point or Base camp for the Holy Amarnath Yatra which commence during monsoon in July-August months. Pahalgam is situated at the confluence of Liddar River and the Shesnag Lake, here you can explore walk through lush greenery and dense forests.
Pahalgam is also known for Saffron growing place, while driving to Pahalgam you can see the saffron plants which blooms fully in the month of November.
It is also famous for adventure activities like Horse riding, snow skiing and trekking to nearby places. If you want to take some amazing photos then you can visit the Baisaran Pine Forest which is located in 5 Kms distance, where you can find picturesque view of snow-capped mountains.
Sonamarg:
Sonamarg is located about 81 Kms from Srinagar at the altitude of 2740 Meters above the sea level, which is an ideal destination for camping in the Hill station. The words Sona and Marg means meadows of Gold, so you can find here golden hued landscapes which is a paradise for nature enthusiasts.
This place is often visited by nature lovers for its amazing landscapes and tranquil peace with soul soothing natural beauty.
The dense forest of Sonamarg comprises of sycamore and alpine flowers, birch, Pine, fir and Oak trees. So, it can an amazing destination for your trip to Kashmir.
Sonamarg is also known for another base camp of Shri Amarnath Yatra from where you can go to Nilagard, the confluence of Sindhu and other mountain rivers.
The Thajiwas Glacier and Zo-Jila Pass are the must visit places or attraction in Sonamarg.
Jammu:
Jammu is the southernmost part of the UT Jammu & Kashmir, here you can reach via trains from different cities of India. It is the winter capital of Jammu & Kashmir and known for a major tourist destination like the beautiful ranges of Shivalik, Pir Panjal Ranges, Trikuta Hills and many rivers. Jammu also hosts the Hindu famous Shrine Maa Vaishno Devi Temple.
If you are looking for the amazing view point in Jammu then you can visit Ranbir Canal, where you will also find small and beautiful garden alongside the canal.
Other tourist attractions in Jammu are Bahu Fort and Gaden, Amar Mahal Museum, Raghunath Temple, Dogra Art Museum, Shiv Khori and more.
If you go towards the west of city, you will find Akhoor, the historic town which is also associated with the story of Soni-Mahiwal. So, you should visit there with your loved ones to enjoy the day and tour of Jammu and Kashmir.
Vaishno Devi Temple:
Vaishno Devi Temple Shrine is one of the most visited Hindu shrines in India, it is located in Jammu Katra, which is the base camp to Maa Vaishno devi Dham Darshan. Katra is located 2500 feel above the sea level and one of the railheads in Jammu and Kashmir.
To Visit Vaishnodevi Temple, Katra is a destination from where a 13 Kms trekking route is starts to reach the temple can be covered by Horseback or by walking. You can also take helicopter to reach Vaishnodevi Temple.
Vaishnodevi cave is known as abode of Mother Goddess, who is worshipped in the different forms of Maa Kali, Maa Sarawati and Maa Lakshmi. Every year many devotees visit the temple to take blessing of Maa Vaishnodevi.
It is one of the must visit religious place in Hindu religion, if you are planning a trip to Jammu & Kashmir.
One can reach Katra by trains from different cities of India and you will experience the train is going to amazing hills and plain areas.
Other places to Visit in Kashmir are Nubra Valley, Patnitop, Sansar, Kargil and Zankar Valley.
Accommodation and Dining option/ Local Cuisines
Kashmir offers a wide range of Accommodations for tourists, in every location which are given above you will find camps, homestays, Lodge, Hotel and Star category Hotel as well. You can also opt for Houseboat in Srinagar. You can choose accommodations as per your budget or itinerary.
When it comes about Dining option or Kashmiri cuisines then it's the fusion of different flavours, influenced by central Asian, Persian and Indian Culinary traditions. Do try the signature fish, Wazwan, a multi course meal consisting of various meat-based delicacies and the traditional saffron-infused rice which is known as Kashmiri Pulav.
Don't forget to try locally grown apples, cherries and walnuts to enjoy the amazing taste.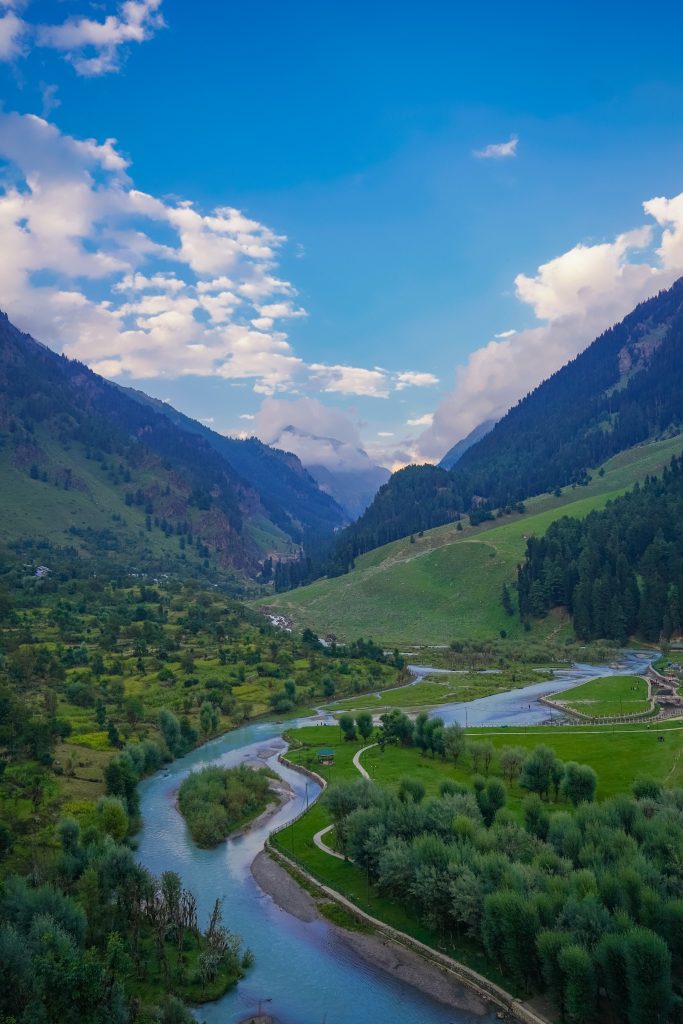 Transportation and How to Reach Kashmir Valley
Reaching Kashmir is now more accessible than ever, thanks to improved transportation links, which are By Roads, Flight and Trains and also one train route is currently in construction which is going to connect the valley with trains as well.
By Air: The Nearest Airport is located in Srinagar which operates regular flights to major Indian cities like Delhi, Mumbai, Kolkata and Bangalore. The Airport is well connected by road transportation to city centre from where you can start you trip to Kashmir Valley and start exploration of Kashmir Valley.
By Trains: If you prefer trains and want to visit Jammu first then you can take a train from Delhi, Mumbai, Amritsar, Haridwar and other Major cities of India to reach there. For the tour of Kashmir, you can take cab from us for the rest of Holidays.
By Roads: If you are adventure lover then road trip is perfect for you and you will also enjoy the route while visiting the Kashmir Valley, all the places in Kashmir valley are well connected with road transportation and you can also include bike riding which can be an amazing experience. The NH 1A of Jammu is well connected with other Major cities of India.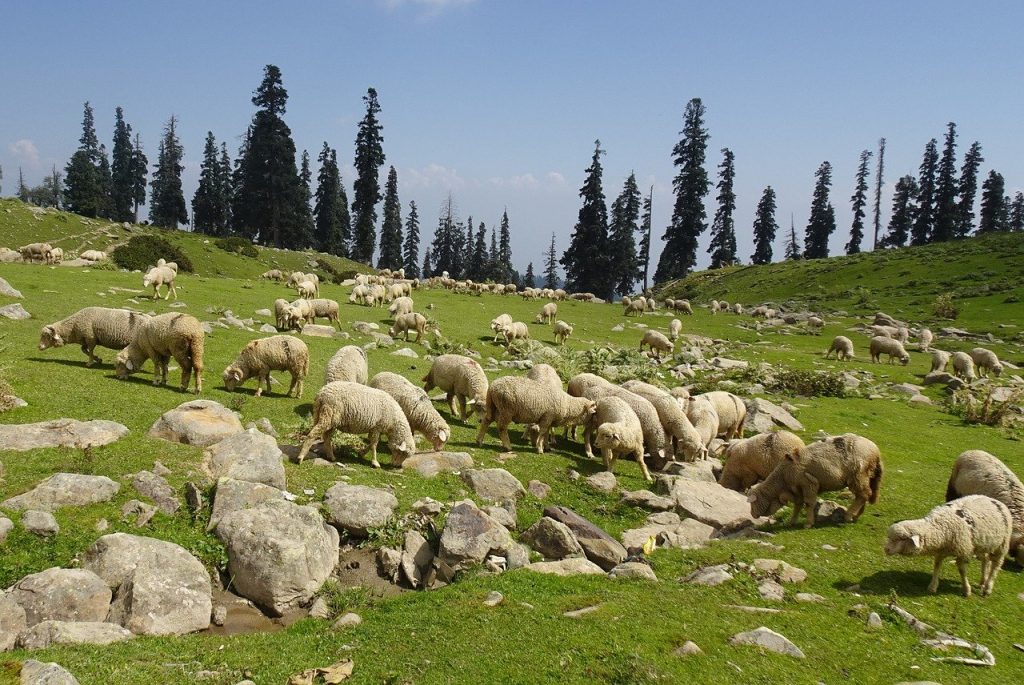 Weather and Best Time to Visit Kashmir Valley
The weather of Kashmir Valley is always good and amazing to plan your holidays, you won't find here too much hot in summer months but too cold in winter month and snow fall.
Summer Season: April to June – Summer season offer pleasant temperature and also it is peak tourist season when everyone rushes towards Kashmir to get away from cities higher temperature. The Houseboat experience is enjoyable in summer season.
Autumn Season: Sept to November – In this season you will experience the flower blooms and the valley paints in gold and red colors, making it picturesque season to visit Kashmir Valley.
Winter Season: December to February – Oh, here comes the winter when you can experience the heavy snow fall and transforming Kashmir into the white wonderland. Skiing and Snowboarding in Gulmarg and Sonamarg is going to be your life's best experience.
Spring Season: March – Enjoy the blooming of tulip gardens in Kashmir Valley which is good time for nature lovers and photographers when they can take some great photographs.
Monsoon Season: July and August – During monsoon its heavy rain fall here, and it is not advised to visit because of sometime landslide which can disrupt the travel plans and itinerary but only if you want to visit Baba Amarnath Barfani Shrine then its only opens during Monsoon season.
Culture and Festivals:
The Kashmir has rich culture of traditional music, art and dance. The traditional folk music of Kashmir is known as Rouf and the Rauf Dance with the music is an integral part of the local culture. You can experience this culture when you spend some days with locals in Kashmir Valley.
The Pashmina Shawls is most famous of Kashmir which is hand crafted in local village and famous for amazing craftmanship in the Valley.
The festivals of valley are similar with Hindu and Islam culture and everyone practice same as the other parts of India.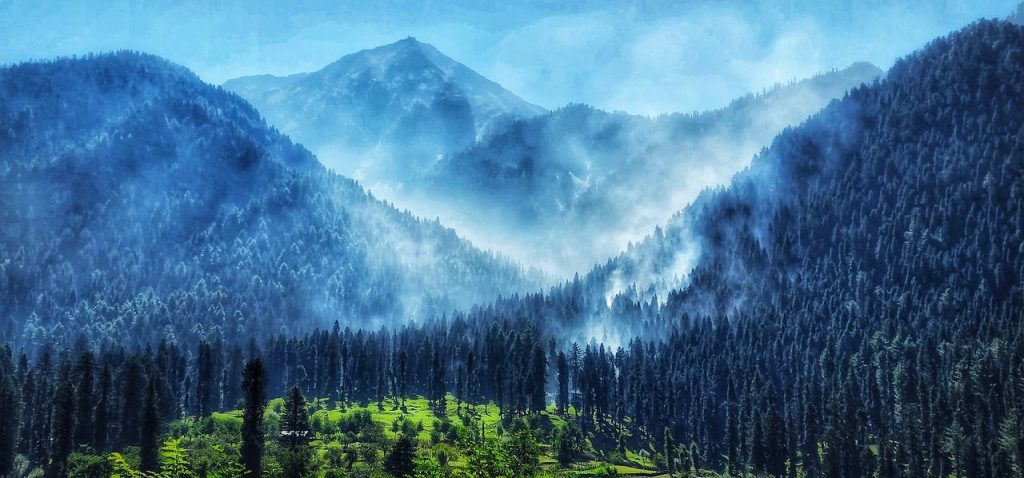 Adventure and Activities:
If you are adventure seeker and want to do some amazing adventure tour or trip then Kashmir Valley is perfect getaway for you where you can enjoy trekking, hiking, Skiing, Fishing, Mountaineering and Horse riding through the meadows.
In winter, head to Gulmarg for an adrenaline-pumping skiing experience on the powdery slopes. The Gulmarg Gondola ride is an adventure in itself, offering panoramic views of the snow-covered landscape.
River rafting in the Lidder River and paragliding over the Sonamarg meadows are other exciting activities that promise an adrenaline rush like no other.
Local Tips and Etiquette
When visiting religious places and mosques, it is advisable to dress modestly and remove footwear before entering. Respect local customs and traditions and seek permission before photographing locals and any other place where you think its not good to photograph.
Kashmir is an eco-sensitive region, so make sure to dispose of waste responsibly, do not through garbage everywhere, keep clean the valley and minimize your impact on the environment.
So, this is the complete information about Kashmir Valley and Jammu with many destinations and other things. If you are planning a trip to Kashmir and want to explore many sightseeing then you can send us query or mail us at gokeysindia@gmaiul.com, helpdesk@gokeys.in
You can also check out our Kashmir Tour Packages for 5, 6 and 10 Days with best tour itinerary and accommodations details at best discounted price.