Checkout the amazing Nainital Tour Packages for your upcoming trip to Nainital, where you can enjoy your holidays and make awesome memories. So, visit the page and you will know about Nainital the lake city and various tour packages for Nainital.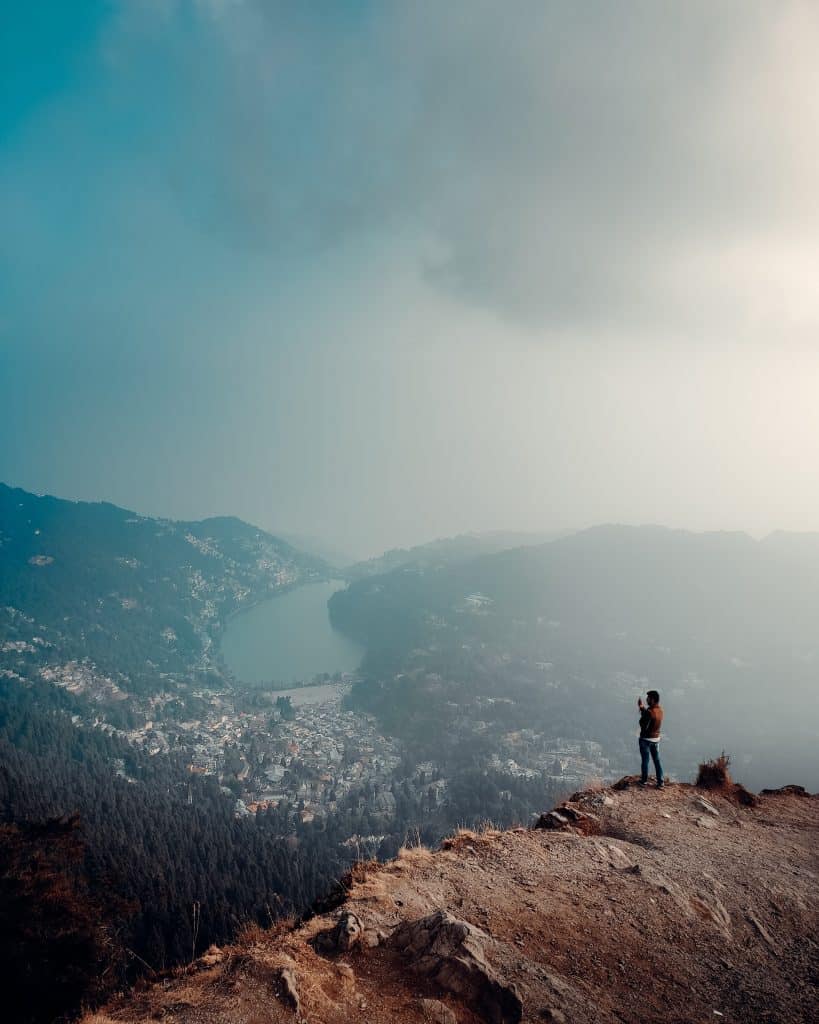 Nainital is known as Lake city of India, but it's not only known for lakes but also for the amazing weather, walking beside Mall Road, amazing sightseeing like tiffin top, Bhimtal, Bhowali and night view of the city which makes it's like king's crown between the mountain's ranges. Everyone loves Nainital and want to explore the city with their families, friends and loved ones.
Nainital Tour Packages
Check Out the amazing Nainital Tour Packages for your upcoming Holidays with Gokeys
Read More: Nainital The Lake City
Nainital is also known for one of the best Honeymoon Destinations, so if you are newly married and want to spend some quality time with your better half then Nainital is also perfect place to spend some days in nature and explore the beauty of this amazing destination.
So, here we are providing you some of the best tour packages of Nainital where you can choose any one of them and plan your holidays accordingly. You can also send us query to customize your Nainital Tour Package according to your needs.
Places to Cover in Nainital: Naini Lake, Naina Devi Temple, Tiffin Top, Mall Road, Hill Top, Malli Tal, Talli Tal, Bhowali, Bhimtal, Naukuchiyatal, Sattal and more.
Best Time to Visit Nainital: Throughout the year except Monsoon.
Best Nainital Tour Packages
Where to Stay in Nainital
Nainital is an amazing place for various accommodations options where each type of Accommodation is available like Home Stays where you can enjoy homely environment, Budget Lodge for budget stay, Standard and Deluxe Hotels for Mid Budget customers and Luxury Resorts and Hotels.
So, you can choose any accommodation options according to your need and book as per the budget of yours.
Nainital is an amazing city where you can see some of the Britishers building was built before Independence and still going on, so you can check out the old buildings, click some photographs, you can also visit the Butterfly Park here which is one of the best attractions of Nainital and also see through the biggest telescope in Uttarakhand located in Nainital.
Frequently Asked questions about Nainital Tour Packages
Can I get Nainital Tour Package for 2 Pax?

Yes, you can tell us your requirement and total days of tour program for Nainital, and we will make a perfect trip for you.

What are options of travel in Nainital?

There are many options like Car, Jeep, Taxi, 2 Wheelers, Bus and more.

What is nearest Railway Station to Nainital?

The Nearest Railway Station is Kathgodam from Nainital which is about 36 Kms.

What is nearest Airport to Nainital?

The Nearest Airport to Nainital is Pantnagar Airport which is about 70 Kms far.

Can I get 3 Star Hotel in Nainital?

Yes, of course there are many 3 Star hotel options available in Nainital which are best for staying there for long holidays.

What are places I can cover in Nainital for 1 Day?

You can visit Naini Lake, Naina Devi Temple, Tiffin Top, Mall Road with Talli Tal and Malli Tal in one day tour.

What is the best time to Visit Nainital?

Nainital can be visited throughout the year but during monsoon, sometime heavy rains can occur which can cause problem, so it is better to avoid monsoon season.

What are the other places to Visit with Nainital Trip?