Embark on a journey through time as we delve into the intriguing history of Chamoli district, revealing tales of ancient kingdoms, spiritual milestones, and significant transitions. Get ready for a captivating ride through the past that shapes this region nestled in the heart of the Himalayas. In this guide of Chamoli Garhwal you will know about the history, how to reach and places to visit in Chamoli also if you are planning a trip any of the given places you can send us details and grab the best tour packages from us.
Historical Chronicles: Chamoli District
Previously part of Pauri Garhwal in the Kumaon district, Chamoli emerged as a distinct entity on 24th April 1960. It claims its territory in the northeastern corner of the Garhwal region, proudly situated within the central or mid-Himalayas. This pristine land stands as a part of the Bahirgiri snowy range, a focal point described in ancient texts and forming one of the three divisions of the Himalayan mountains.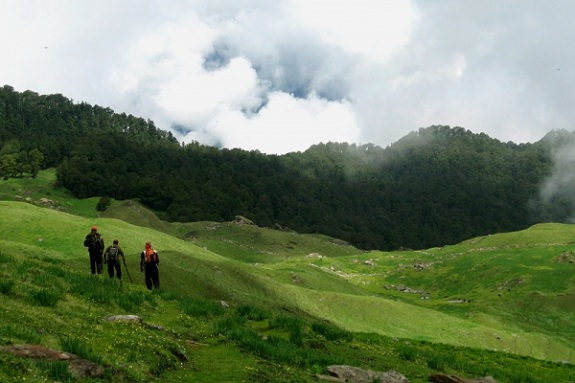 Journey into Ancient Times: Unearthing Chamoli's Heritage
Chamoli, a significant district in the realm of "Garhwal," was formerly known as "Kedar-Khand." In the tales of the Puranas, Kedar-Khand is hailed as the abode of gods. Notably, this region is believed to have been the scriptwriting birthplace of Hindu scriptures, including Vedas, Puranas, Ramayana, and Mahabharata. A fascinating legend traces the first script of Vedas to God Ganesha in the Vyas Gufa, nestled merely four kilometers from Badrinath.
The Rigveda (1017-19) references the Sapt-Rishis seeking refuge in the village of Mana after an inundation (Jalprlya). This area's profound connection with Vedic literature becomes evident in the many shared words between the Garhwali language and Sanskrit. Notable pilgrimage sites, such as Atrimuni Ashram in Anusuya and Kashyap Rishi's work spot at Gandhmadan Parwat near Badrinath, were the workplace of Vedic Rishis.
Echoes of the Past: Tracing Garhwal's Historical Roots
The earliest authentic records of Garhwal's history appear around the 6th century A.D. These artifacts include the Gopeshwar Trishul, the Pandukeshwar Lalitsur, the Narvaman rock script in Siroli, and the Chandpur Garhi rock script by King Kanakpal. These invaluable relics affirm the historical and cultural richness of Garhwal.
Some historians and scientists even believe that this land may be the cradle of the Arya race. Around 300 B.C., the Khasa people invaded Garhwal through Kashmir, Nepal, and Kuman. This intrusion led to conflicts between the native population and these outsiders. The locals built small forts, known as "Garhi," to safeguard their interests. Subsequently, the Khasa conquered the natives and seized these forts.
The Kshatiya then followed the Khasa, solidifying their rule over the land. They condensed hundreds of Garhis into fifty-two, ushering a period of conflict. The rise of the Katyuri dynasty brought stability, with leaders like Vashudev establishing their capital in Joshimath and Katarmal. Aadi-Guru Sankaracharya's visits to Garhwal led to the establishment of Jyotirmath, one of the four renowned Peeths.
Unfolding Transformations: British Rule and Beyond
In 1803, an earth-shattering quake weakened Garhwal's economic and administrative structure, setting the stage for Gorkha attacks. The Gorkhas, led by Amar Singh Thapa and Hastidal Chaunturia, occupied half of Garhwal from 1804 to 1815. Seeking help, Raja Sudarshan Shah of the Panwar dynasty approached the East India Company. With British assistance, the Gorkhas were defeated, leading to the emergence of British Garhwal.
The capital then shifted to Tehri, and the area east of Alaknanda and Mandaakini, along with Srinagar, merged with British Garhwal. Known as Pauri, a new district was established, evolving into today's Chamoli. In 1960, Chamoli district was formally established, marking a significant milestone.
Discovering Charm in Chamoli: Places, Attractions and Activities
Nestled within the embrace of Uttarakhand, Chamoli emerges as a haven for nature enthusiasts and adventurers alike. This district boasts a treasure trove of temples, with the illustrious Badrinath Temple taking center stage. Additionally, the confluence of rivers, including Nanda Prayag, Karna Prayag, and Vishnu Prayag, infuses Chamoli with spiritual significance, making it a rejuvenating pilgrimage spot.
Badrinath: A Spiritual Oasis
An integral part of the 'Char Dham' and 'Chhota Char Dham' circuit, Badrinath stands as a revered pilgrim center. Perched at 3,133 meters on the Garhwal hill track, alongside the Alaknanda River, the Badrinath Temple pays homage to Lord Vishnu. As one of the 108 Divya Desams, this temple opens its doors between April and November, inviting devotees to bask in its sanctity.
Nanda Prayag: Confluence of Tranquility
Nanda Prayag, among the Panch Prayags, melds the Alaknanda and Nandakini Rivers. At 1,358 meters elevation, it graces the path to Badrinath Temple. Here, the 'Gopalji Temple' stands as a testament to Lord Krishna's presence.
Karna Prayag: A Tapestry of Faith
The confluence of Alaknanda and Pindar Rivers gives rise to Karna Prayag, steeped in Hindu religious importance. An ancient temple dedicated to Uma adds to its charm, while Karna's mythical gift from Lord Surya resonates in its history.
Vishnu Prayag: Divine Intersection
At the junction of Alaknanda and Dhauliganga Rivers stands Vishnu Prayag, its name echoing the appearance of Lord Vishnu before Sage Narad. This sacred site holds an octagonal temple, attributed to Maharani Ahilya of Indore.
Hemkund Sahib: Ascending Spirituality
Tucked at 4,160 meters amidst snow-clad peaks, Hemkund Sahib awaits pilgrims devoted to Guru Gobind Singh, the 10th Sikh Guru. While snowfall disrupts access from October to April, 'Kar Seva' commences in May, as pilgrims restore the path with selfless service.
Gopeshwar: Majestic Beauty
As the largest town in Chamoli District, Gopeshwar charms with its panoramic vistas and the ancient Gopeshwar Temple devoted to Lord Shiva. Nearby, Vaitrani Kund invites exploration.
Govindghat: Confluence of Faith
Standing at 1,800 meters, Govindghat marks the meeting point of Alaknanda and Lakshman Ganga Rivers, an intersection resonating with religious significance.
Valley of Flowers: A Flourishing Paradise
Chamoli unveils two magnificent National Parks harboring diverse flora and fauna against the backdrop of elevated hills. A must-visit for wildlife enthusiasts and trekkers alike.
Auli: Snowy Splendor
At 2,500 meters, Auli captures hearts with its world-class skiing experiences and winter sports. The scenic beauty is a major allure in Chamoli District.
Jyotirmath / Joshimath: A Spiritual Retreat
Located at 1,875 meters, Jyotirmath houses one of Adi Shankara's cardinal pithas. This sacred site doubles as a resting place for trekkers journeying to destinations like Badrinath.
Nanda Devi Raj Jat Yatra: A Sacred Tradition
Uttarakhand's Nanda Devi Raj Jat Yatra spans three weeks and encompasses pilgrims' journey from Nauti Village to Roopkund, accompanied by a four-horned sheep. This event, dedicated to Goddess Nanda Devi, unfolds every 12 years.
choosing the Perfect Time for Your Chamoli Getaway
Unlock the enchanting beauty of Chamoli by planning your visit during its chilly winters or the onset of the summer season, spanning from October to March. This period unveils the finest aspects of the destination, crafting an unparalleled holiday experience. Notably, the Chardham Yatra draws a multitude of Hindu pilgrims between late April and early May, continuing until October. With a pleasantly mild climate year-round, Chamoli welcomes travelers at any time.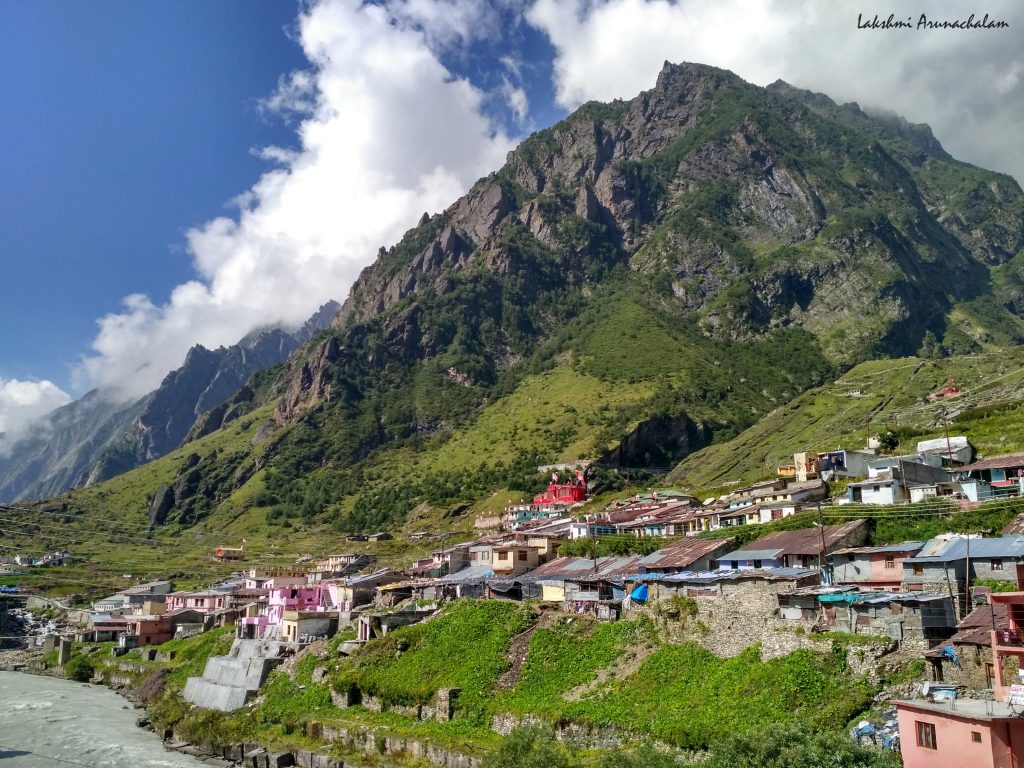 Spring into Summer
From March to May, Chamoli enters the realm of summer, with temperatures oscillating between 11°C to 36°C. May sees the highest levels of warmth and humidity. Despite being a northern state, Chamoli's summer climate remains inviting, making it ideal for trekking and water-based activities. Pilgrims also flock to the region during these months, contributing to the vibrant atmosphere.
Monsoon Magic
The monsoon descends upon Chamoli from June through September, with July and August witnessing heavy rainfall. During this period, temperatures range from 24°C to 36°C. The district undergoes a lush transformation, inviting travelers to embark on invigorating treks. While the monsoon rejuvenates the surroundings, the possibility of landslides and road closures exists. Therefore, consulting weather forecasts before planning your journey is wise.
Winter Wonderland
The window between October and mid-March unveils Chamoli's winter season, heralding the most opportune time for tourism. With temperatures spanning from -1°C to 26°C, this season offers a magical experience. As a snow-covered blanket embraces the landscape, Chamoli transforms into a picturesque paradise. Almost all activities, except for water sports, are accessible during this time, allowing you to fully immerse yourself in the charm of the destination.
Beyond Seasons: Chamoli Beckons
Whether you're an adventurer seeking treks, a pilgrim on a spiritual journey, or a traveler yearning for tranquility, Chamoli caters to your desires across the seasons. From the alluring winters' embrace to the rejuvenating monsoon showers and the vibrant hues of summer, Chamoli remains a year-round sanctuary for wanderers. Each season paints a distinct canvas, inviting you to discover its treasures, experience its warmth, and create unforgettable memories.
How to Reach Chamoli Garhwal
Embark on a journey to the serene city of Chamoli, nestled within the Uttarakhand region. With its picturesque landscapes and soothing ambiance, Chamoli beckons travelers from all corners. Let's uncover the best ways to reach this gem of a destination, ensuring a smooth and enjoyable travel experience.
By Air: Wings to Wonder
For those seeking swiftness and convenience, the Jolly Grant Airport stands as the closest gateway to Chamoli. A mere 222 kilometers away, this airport boasts seamless connections to Delhi through daily flights. Once you land, rest assured that motorable roads connect the airport to Chamoli, ensuring a hassle-free transition. Taxis eagerly await to whisk you away to your Chamoli adventure.
By Rail: Rolling into Relaxation
If you prefer the rhythmic hum of train tracks, Rishikesh Railway Station serves as your connection to Chamoli. Situated 202 kilometers ahead, Rishikesh is seamlessly linked to various major destinations across India. Frequent trains make the journey accessible and comfortable. From Rishikesh, motorable roads offer a direct route to Chamoli, with taxis and buses at your service. Whether you're arriving from Srinagar, Rudraprayag, or any other destination, a smooth road trip to Chamoli awaits.
By Road: A Scenic Route Awaits
For road enthusiasts, Uttarakhand's well-connected motorable roads pave the way to Chamoli's embrace. Buses connecting Rishikesh and Srinagar depart from ISBT Kashmiri Gate, offering a convenient starting point. Additionally, buses and taxis effortlessly link major Uttarakhand destinations like Rishikesh, Pauri, Uttarkashi, Rudraprayag, Srinagar, and Gopeshwar to Chamoli. Nestled along NH58, Chamoli's accessibility is further enhanced, welcoming road-trippers with open arms.
Extra Mile: Exploring Chamoli's Surroundings
While journeying to Chamoli, don't overlook its neighbors. Gopeshwar, Karnaprayag, and Rudraprayag stand as nearby settlements, each brimming with their own charm. These destinations extend opportunities for exploration and discovery, adding depth to your Chamoli experience.
Chamoli's Gateway Beckons
With multiple pathways leading to its tranquil realm, Chamoli invites you to leave the mundane behind and embrace nature's beauty. Whether you soar through the skies, follow the rhythmic tracks, or cruise along scenic roads, your journey to Chamoli promises unforgettable memories. As you arrive, the city's captivating allure awaits, promising a rejuvenating escape like no other.