Chopta, tucked away in Uttarakhand, is a wonderful spot surrounded by tall mountains and lush forests. It's like a hidden treasure with amazing views and a calm atmosphere.
Imagine yourself in a place with green meadows, tall trees, and a sense of tranquility – that's Chopta. The area is known for its natural beauty and refreshing air.
Chopta is a great place for those who love trekking and hiking. There are trails that take you through the woods and up to some really nice viewpoints. The most famous trek here is the one to Tungnath Temple, which is the highest Shiva temple in the world.
During the winter, Chopta turns into a snowy wonderland. It's perfect for people who enjoy playing in the snow or just taking in the white scenery.
Chopta is far away from the busy city life, so you can really relax and enjoy the peaceful surroundings. You might even spot some colorful birds and wildlife.
Local people are friendly and welcoming. They might tell you stories about the area and its significance.
In short, Chopta is a great place for nature lovers and those who want a break from the hustle and bustle. It's a spot to appreciate the beauty of the mountains, enjoy outdoor activities, and experience a calm and serene environment.
Skiing Trips
A skiing trips is like a magical escape to a snowy wonderland, where you glide down the slopes, feel the crisp mountain air, and experience the joy of winter sports.
Imagine sliding down snow-covered hills, surrounded by white landscapes and the thrill of speed – that's the essence of a skiing trip. Whether you're a beginner or an experienced skier, it's a winter adventure that brings smiles and excitement.
Skiing offers different levels of challenge. You can choose gentle slopes to learn and practice, or you can tackle steeper runs for a more exhilarating ride.
The feeling of gliding on snow is unique and exhilarating. As you master your turns and build confidence, you'll experience a sense of accomplishment.
During a skiing trip, you'll witness the beauty of snow-covered mountains and forests. The serene winter scenery and the joy of outdoor activity create a perfect blend of relaxation and adventure.
Skiing is not just about the sport; it's about enjoying the winter wonderland. The après-ski scene, cozy lodges, and hot chocolate by the fireplace add to the overall experience.
It's an adventure that's perfect for friends and family to share. Learning together, challenging each other on the slopes, and enjoying après-ski activities create lasting memories and strong bonds.
In essence, a skiing trip is a snowy escapade filled with excitement, natural beauty, and winter fun. It's a chance to embrace the cold, master a new skill, and create memories that remind you of the thrill and beauty of the snowy mountains.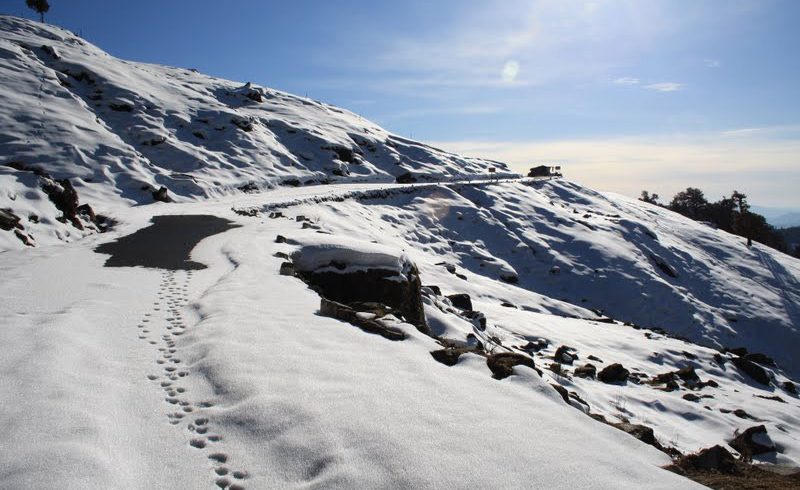 Auli, Chopta
5 Days
Auli Chopta 5 Days Tour Package from Haridwar to Haridwar is the latest tour package from Gokeys India and in this tour package we are...
₹15,000
Next Departure
Sep 28
Sep 29
Sep 30
Available through out the year:
Jan
Feb
Mar
Apr
May
Jun
Jul
Aug
Sep
Oct
Nov
Dec
Trekking Trips
Trekking trips is like embarking on a thrilling adventure into the heart of nature, where you explore trails, conquer heights, and create unforgettable memories.
Imagine walking through diverse landscapes, crossing rivers, and climbing mountains – that's the essence of a trekking trip. Whether it's in the woods, the hills, or even in the mountains, trekking allows you to connect with nature in a unique way.
Trekking offers different levels of challenge. You can opt for easy trails that let you enjoy the scenery at a relaxed pace, or you can choose more challenging routes that push your limits and offer breathtaking viewpoints.
The feeling of reaching the summit after a challenging climb is incredibly rewarding. The sense of accomplishment and the panoramic views from the top are truly special.
During a trekking trip, you'll witness the beauty of the natural world up close. You might come across unique flora and fauna, cross meadows and forests, and even encounter local communities along the way.
Trekking is an adventure of both physical and mental exploration. The rhythm of walking, the sound of nature, and the solitude of the trail offer moments of introspection and a break from the hustle of everyday life.
It's an experience that can be shared with friends or fellow trekkers, making it even more enjoyable. The camaraderie formed during the journey, the shared challenges, and the sense of accomplishment create strong bonds.
In essence, a trekking trip is an exhilarating journey of discovery, adventure, and connection with nature. It's a way to step out of your comfort zone, embrace the outdoors, and create memories that remind you of the beauty and diversity of the world around us.
Chopta
3 Days
6 People
Easy

(1/4)
Embark on a transformative journey through the ethereal landscapes of Tungnath and Chopta, guided by our meticulously crafted Tungnath Chopta 3 days tour from Haridwar....
₹5,900
Next Departure
Sep 28
Sep 29
Sep 30
Available through out the year:
Jan
Feb
Mar
Apr
May
Jun
Jul
Aug
Sep
Oct
Nov
Dec