Chakrata is one of the great destinations to visit in Uttarakhand and also located nearby the Capital city of Uttarakhand, Dehradun. It is an amazing Hill Station you can choose to spend your holidays in the beautiful hills of Garhwal Himalayas. You can also make a 2 days trip to Chakrata from Dehradun and spend your time here in Chakrata to explore many places to visit in Chakrata.
This Chakrata Travel Guide will give you details about Chakrata Sightseeing and what to see in Chakrata in your holiday trip. It is also one of the best tourist places near Dehradun within 100 Km.
Tourist Information of Chakrata Town | Chakrata Travel Details:-
Chakrata is a Hill Station located at the distance of 98 Km from the Capital City Dehradun. It is cantonment area and for foreign nationals a permit must be obtained to visit the Chakrata. It is located at the elevation of 2118 meters above from sea level between the Tons and Yamuna Rivers.  During British colonial in India It was the cantonment area of British Army. The Chakrata area is also known as Jaunsar Bhawar area because of Jaunsari ethnic peoples.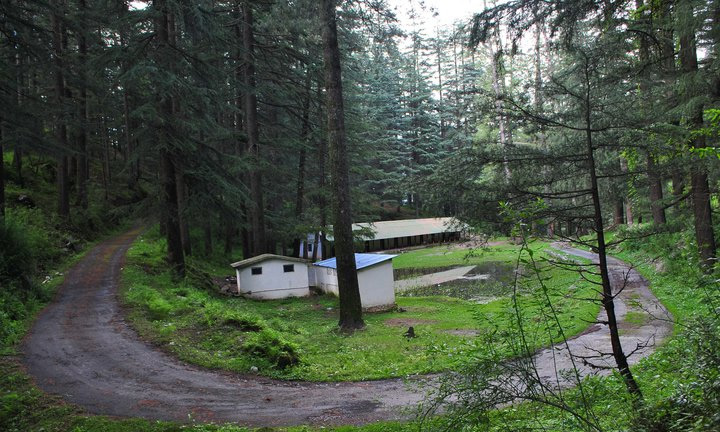 You can enjoy the amazing weather of Chakrata and visit beautiful scenic hills places here.
So let's know about the top places to visit in Chakrata
Places to visit in Chakrata | Chakrata Travel Guide
Deoban Chakrata
Deoban is one of the best places to see in Chakrata located at the distance of 16 Km from the town in the Hill area of the Himalayan ranges. It is a hilly terrain covering the height of 2200 meter to 3000 meter above from sea level.  Deoban also "Devban" is known for the great view of Snowcapped Himalayan Mountains and the green meadows surrounding it. You can see here the dense forest of Deodar trees and spend your day here watching the beautiful hills and different species of Birds.
Tiger Fall Chakrata
Tiger Falls is another place of attraction to see in Chakrata known for Trekking and a great falls in the Uttarakhand Hills. It is located around 20 Km from Chakrata town and can be reach by drive and then Trekking of 5 Km. The Trek to Chakrata Tiger Fall is easy and the route lies between Rhododendron and Oak trees. So you will enjoy the trek and also explore the nature.
Tiger fall is one of the highest falls in India falling from amazing height of 312 feet and you can start bathing here in the small pond made by the water coming from fall. You can visit Tiger falls for picnic and do some photography here.
Chilmiri Neck
It is located at the distance of 5 Km from the town and one of the main attractions of Chakrata. It is hill peak in Chakrata located the elevation of 2100 meters above from sea level. The views of forest and nearby places from here are amazing. You can do some photography here with wide angle lens to generate some amazing photos of Chakrata town. The Himalayan peaks Rohini, Banderpoonch and Swarga peaks are also visible from here. It is an ideal location for bird watching and playing with different types of Butterflies.
Kalsi
Kalsi is a small village located near the Dehradun city. It is known for ancient monuments of King Ashoka. The Ashoka Rock Edict is the main attraction here which was discovered by a British John Forest in 1860. It is said that the Ashoka Rock Edict was built around 450 B.C. Its length is 10 feet and width is 8 feet. The area is now comes under archeological survey of India but still you can visit and spend some time here.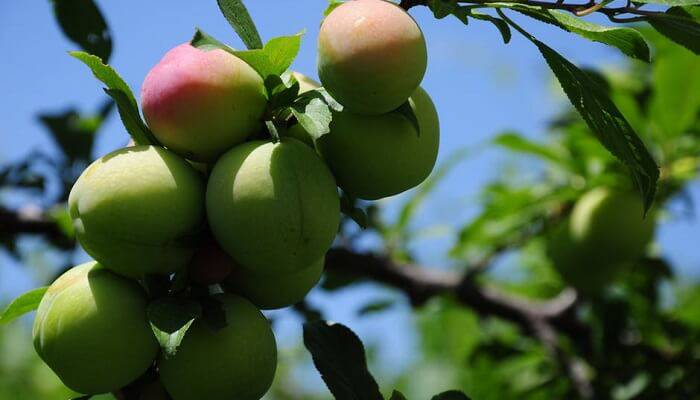 Ram Tall Horticulture Garden
It is a great place to see in Chakrata located on the way to Mussoorie from Chakrata. You can see the beautiful natural pond here with apple gardens and amazing scenic beauty of the green hills.
Kanasar
Kanasar is located at the distance of 27 Km from Chakrata known for the dense forest of Deodar and Oak tree. You can stay here in the Resort for some days or visit here in a day from Chakrata to witness the green meadows.
Bhuder Caves
Bhuder Cave is a place known for the historic caves near Chakrata. It is located around 30 km from Chakrata. The caves here were discovered by a German national Ms. Miola Caves. You can see the ancient caves here and you can visit these caves.
So these are some places to visit around Chakrata and you can plan your trip accordingly.
Chakrata Weather Details | Temperature in Chakrata | Chakrata Travel Information
Chakrata is a beautiful hill station can be visited throughout the year but avoid Rainy season like July – August month. Otherwise during May and June it is great escape from summer hot days of cities. During winter season from November the temperature of Chakrata goes down to very cold and you can also enjoy the snow falls in Chakrata during January and February months.
Things to do During Chakrata Travel
You can do many things in Chakrata like Bird Watching, Trekking to tiger falls, hiking to the peaks of Chilmiri Neck and sightseeing of Chakrata. It is nice place to spend your weekend in the quiet and beautiful hill station near the big city Dehradun.
How to Reach Chakrata
Chakrata is well connected with the roads transport and you can easily drive here from Dehradun or Mussoorie which is around 98 Km from here. The Nearest Airport and Railway Station to Chakrata is Dehradun. And the distance of Delhi to Chakrata is around 340 Km which takes around 7-8 Hours to reach.
It is a great weekend destination from Delhi and you can drive here. Other transport options are Buses from Dehradun to Chakrata. To get a bus from Dehradun you can go to Dehradun ISBT and take a bus from there to Chakrata, the Bus fare to Chakrata from Dehradun is approx. 100 Rupees. So it's a budget trip you can make to Chakrata.
Where to Stay in Chakrata?
There are many good accommodation options available in Chakrata Travel. You will find Luxury Hotels and Resorts, Deluxe Hotels, Lodge and Guest houses here and book according to your budget.  Also GMVN accommodation is available which can be booked through their official website.
Otherwise just send us your trip details and we will book a perfect accommodation for you in Chakrata.
You can book an amazing Chakrata Travel & tour Package from us and grab deals for your holidays.