There are many temples and pilgrimage sites in India but some of them are most visited throughout the year, in which one of them is Maa Vaishno Devi Yatra which is visited throughout the year and during Navratri many pilgrims and devotees visit the temple to take Blessing of Maa Saraswati, Mata Lakshmi Ji and Mata Parvati.
So, if you are exploring about this holy trip of Maa Vaishno Devi Yatra then here you can find the complete guide of the Trip and how to reach, where to stay transportation option details as well and more.
Unlocking the Spiritual Marvel: A Guide to Your Vaishno Devi Yatra
Prepare to venture into the serene embrace of Trikuta Mountains, where the cherished abode of Mata Vaishno Devi beckons every pilgrim's heart. This cherished pilgrimage, intertwined with divinity and nature, promises a remarkable journey of faith. In August 2022, my family and I embarked on this sacred expedition, and I'm excited to share our adventure with you in a simpler, SEO-optimized, and engaging tone.
Commencing Your Journey: How to Reach Vaishno Devi
The starting point of this divine odyssey is Katra, a town nestled in Jammu, approximately 60 km from the heart of Jammu city. With its excellent connectivity via air, road, and rail, Jammu welcomes pilgrims from across the country. From Delhi, the easiest way is by train, with multiple options available throughout the day. The journey takes around 11-12 hours, offering both overnight and daytime travel choices. Alternatively, the luxurious Vande Bharat Express departs from NDLS (New Delhi Railway Station) at 6:00 AM and reaches Katra in just 8 hours, allowing you to savor the scenic journey.
For those preferring air travel, Jammu Airport is the gateway. From there, hiring a cab or taking a bus is a convenient option. If you're keen to travel directly from your city, buses and tempo travelers offer direct routes, with an option to book a bus from Delhi to Katra.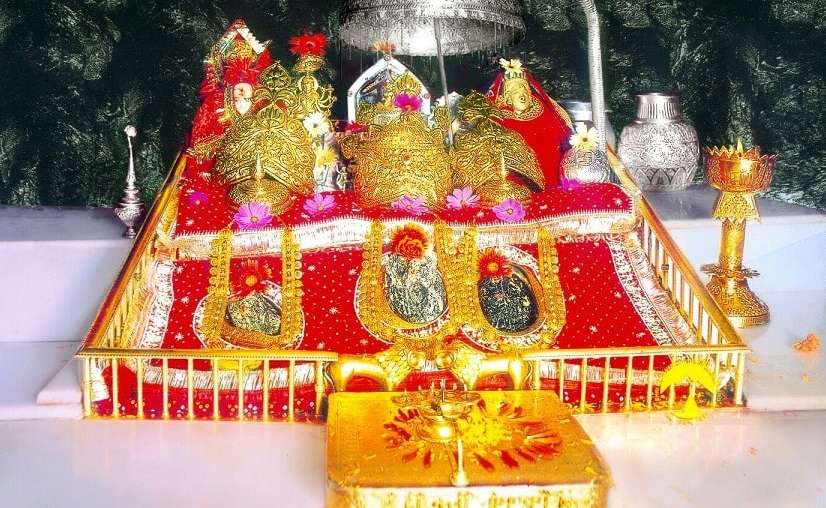 Reaching the Sacred Sanctuary: Ways to Bhawan
As of 2022, there are various routes to reach the revered Vaishno Devi Shrine, catering to the diverse needs of pilgrims. The most popular route involves a 13 km trek from Katra to Bhawan. This trek can be accomplished in approximately 6-7 hours and offers two options: a path via Ardhkuwari or a newer route via Himkoti, which is designed for battery-operated cars and provides facilities like food vendors.
For those who are unable or prefer not to trek, ponies and palanquins are available for hire. This offers a comfortable alternative to cover the distance. Another exciting option is the exhilarating helicopter ride, which requires advance booking. The helipad near Udhampur Road, close to the Katra bus stand, allows swift access to Sanjhi Chat. From there, the journey can be completed by trekking, ponies, or palanquins.
Perfect Timing: Best Time to Embark on Your Journey
Vaishno Devi welcomes visitors throughout the year, though crowds peak during Navaratri and special occasions. The weather is generally pleasant, with occasional changes. Cloudy skies can ease the high temperatures of May and June, making the trek more comfortable. July and August experience heavy rainfall, which may momentarily pause the journey but rarely halts it entirely. Summer months attract families seeking to introduce their children to the spiritual experience.
To escape the crowds, weekdays are a wise choice. Navratri's witness a unique vibrancy in the atmosphere, adding a different dimension to your experience.
Routes to Discover: The Vaishno Devi Yatra Pathways
Two renowned routes lead pilgrims to the sacred heights of Vaishno Devi. Trekking takes approximately 6-7 hours upwards and 3-6 hours downwards, depending on your pace. One route takes you through Banganga, Charan Paduka, and Ardhkuwari, while the newer Himkoti path is designed for battery-operated cars, promising a smoother journey with tea and coffee stalls along the way.
If you desire a different perspective, consider the Tarakote route inaugurated by PM Modi in 2018, which is longer but devoid of ponies, palanquins, and pithoos.
A Glimpse into the Temples: Spiritual Stops Along the Way to Vaishno Devi Dham
Your Vaishno Devi Yatra offers encounters with five significant temples that adorn this spiritual trail:
Banganga: The holy River Ganga flows here, offering pilgrims the opportunity to take a sacred bath before embarking on the trek. Legend has it that Mata Devi shot an arrow to create a gushing flow of water, quenching the thirst of a monkey accompanying her.
Charan Paduka Temple: Witness the footprints of the goddess in this revered temple. It's believed that Devi halted here to ensure Bhairon Nath wasn't pursuing her.
Ardhkuwari Mata Gufa/Temple: This midway stop was where Maa Vaishno meditated for nine months to hide from Bhairon Nath. The goddess revealed her fiercest form here, finally reaching her abode, Bhawan.
Vaishno Devi Bhawan: The pinnacle of your journey, situated at an altitude of 5200 feet. This is where you'll receive darshan of the goddess in the forms of Maa Saraswati, Maa Kali, and Maa Durga.
Bhairon Baba Temple: This temple marks where Bhairon Nath's head landed after being beheaded by the goddess. His repentance led to his liberation, with the goddess blessing his darshan as an essential part of the yatra.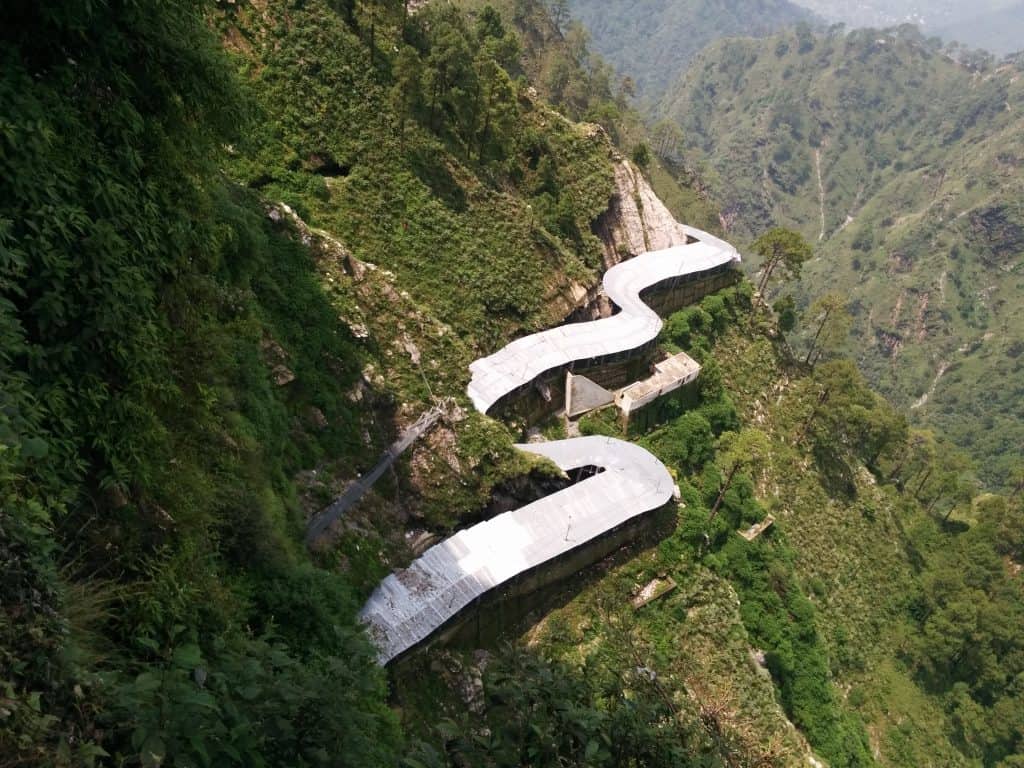 Check Out: Jammu & Kashmir Tourism
Valuable Tips for Your Vaishno Devi Yatra 
Now, let's uncover some practical tips to ensure a seamless Vaishno Devi experience:
Always secure your yatra slip and RFID registration in advance.
Opt for trekking if physically able; alternatively, utilize ponies, palanquins, or battery cars.
Avoid peak seasons; weekdays are better to dodge the crowds.
If you intend to use battery cars, book online in advance to secure your slots.
Choose comfortable, breathable shoes and light clothing.
Pack essentials but don't overload your backpack; food vendors are available along the way.
Ropeway services offer breathtaking views; plan accordingly.
Arrive at Ardhkuwari early for darshan.
Pack warm clothing in winter, as temperatures can drop significantly.
For helicopter services, book well in advance and explore alternative options for darshan.
An Unforgettable Experience: The Essence of Vaishno Devi Yatra
Our Vaishno Devi Yatra tour package is an amazing experience you are going to have, it was a soulful experience that united spirituality, nature, and family bonding. This adventure brings you closer to divinity while unveiling the scenic beauty of the Himalayas. As you plan your own pilgrimage, let the journey become a tapestry of faith, devotion, and discovery, leaving an indelible mark on your heart and soul.