Hey there, curious explorers! Have you ever heard of a place that's like a treasure trove of tales? Well, get ready to learn all about Dehradun – a magical city nestled in the heart of India. Dehradun is a bit like a storybook itself, with pages filled with history, nature, and adventure waiting just for you to discover.
Imagine a city that's surrounded by rolling hills, where the air is so fresh you can almost taste it, and where every corner has something amazing to show you. That's exactly what Dehradun is all about! So, let's put on our adventurer hats and dive into the wonderful world of Dehradun.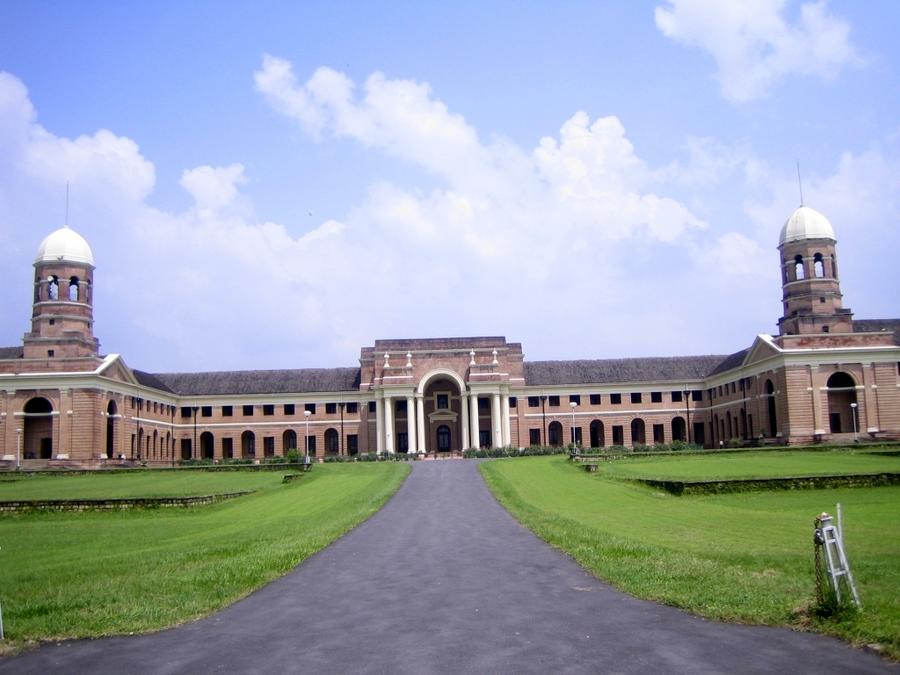 In this journey, we'll uncover the secrets of this ancient city, learn about its places of attractions, and find out why it's not just a regular city, but a gateway to some of the most beautiful places in India. So, are you ready to embark on this exciting adventure? Great! Let's turn the page and begin our exploration of Dehradun!
Keep in mind that Dehradun is also capital city of Uttarakhand, so make sure it should be come as Uttarakhand Dehradun.
Let Begin's the Journey to Dehradun City
The Story of Dehradun
Legends has it that in Dwapar Yug Guru Dronacharya, meditate here and it was known as Dronasharma and then it named Dehradun. It was a part of Kedarkhand which is mentioned in Skanda Purana.
Another story associated with Bab Ram Rai shrine which is known as Dehra or Dera, during the British period the official name of the town was Dehra and Dun is linked with the Valley.  Dun Valley means different structured valley.
But Dehradun's story doesn't stop there. As time went on, the British came to this land and felt like they were in their own home. They loved the calmness and the beautiful environment. They even built schools and institutes that are famous even today. Can you believe it? A city that was loved by people from different times and places!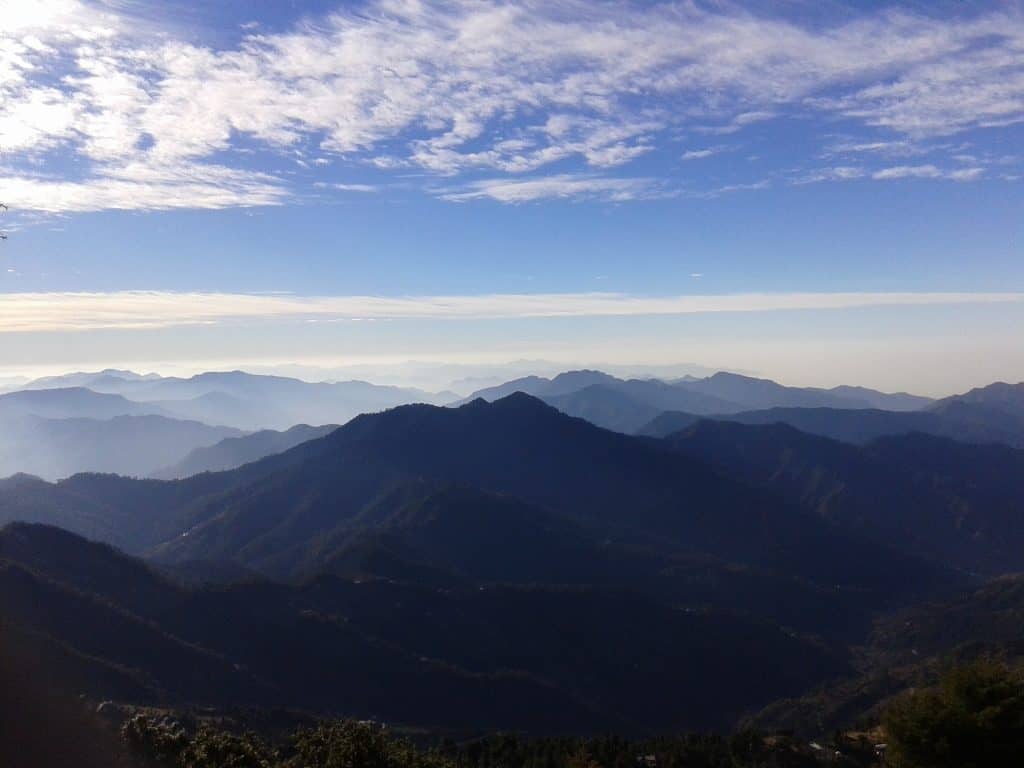 So, next time you walk through the streets of Dehradun, remember that you're walking through layers of stories – stories of kings, gurus, and even the British! And guess what? You're now a part of Dehradun's story too! Isn't that just amazing? Let's move on to the next chapter and discover more wonders of this incredible city!
Places to Visit in Dehradun
If you are planning a trip to Dehradun and want to explore the best of places in Dehradun. Here's a list of places to visit in Dehradun during your trip.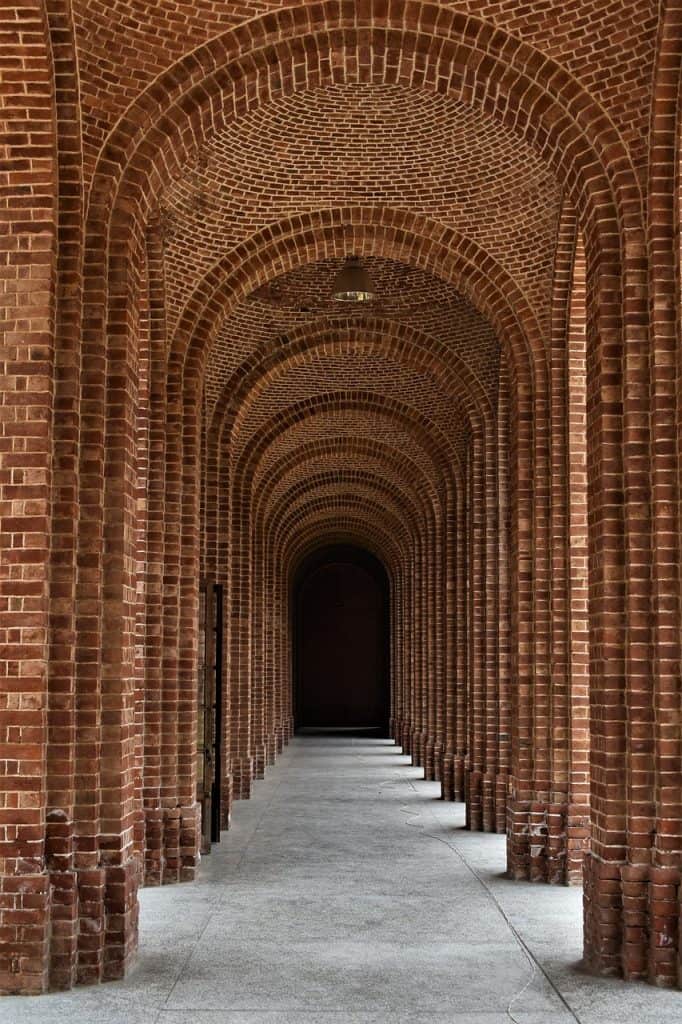 Tapkeshwar: The Dripping Cave Temple
Deep within the heart of Dehradun lies a cave temple called Tapkeshwar. It's dedicated to Lord Shiva, the mighty god of destruction and creation. What's fascinating is that water falls drop by drop on a sacred Shiva Linga from a rock. That's why it's called "Tapkeshwar," which means "The Lord of Drops." Can you imagine the peaceful sound of water echoing in the cave? It's like a natural melody!
Robbers' Cave: A Picnic Wonderland
Are you ready for an adventure? Just a short distance from the city, there's a place called Robbers' Cave. Don't worry, there are no real robbers here! It's a fantastic spot for a picnic. You can walk through a cool river that disappears and reappears along the way. It's like a magical game of hide and seek between the water and the rocks. Bring your snacks and have a day full of fun and nature!
Malsi Deer Park: Where Nature and Animals Meet
Are you an animal lover? If yes, Malsi Deer Park is the place for you! Nestled at the foothills of the Shivalik range, this park is like a mini-zoo. You'll see deer and other animals in a space that feels like their natural home. There's even a children's park where you can have a blast. It's a perfect spot for a family outing!
Forest Research Institute: Where Trees Tell Stories
Have you ever wondered how scientists learn about trees and forests? Well, at the Forest Research Institute, they study all sorts of things about trees! It's the biggest institute of its kind in India. Trees from different parts of the country come here to share their secrets. If you're curious about nature and its wonders, this place will amaze you.
So, you see, Dehradun is like a treasure chest full of unique places. Each spot has its own story to tell and its own adventure to offer. It's a city where history and nature hold hands and invite you to explore. Ready for more? Let's move on to the next chapter and discover even more exciting things!
Check More: Places to Visit in Dehradun
Places to Visit Near Dehradun
Now welcome to visit the amazing places where you can enjoy and have an amazing trip with your family and friends. Let's dive into the beauty of this city's natural wonders.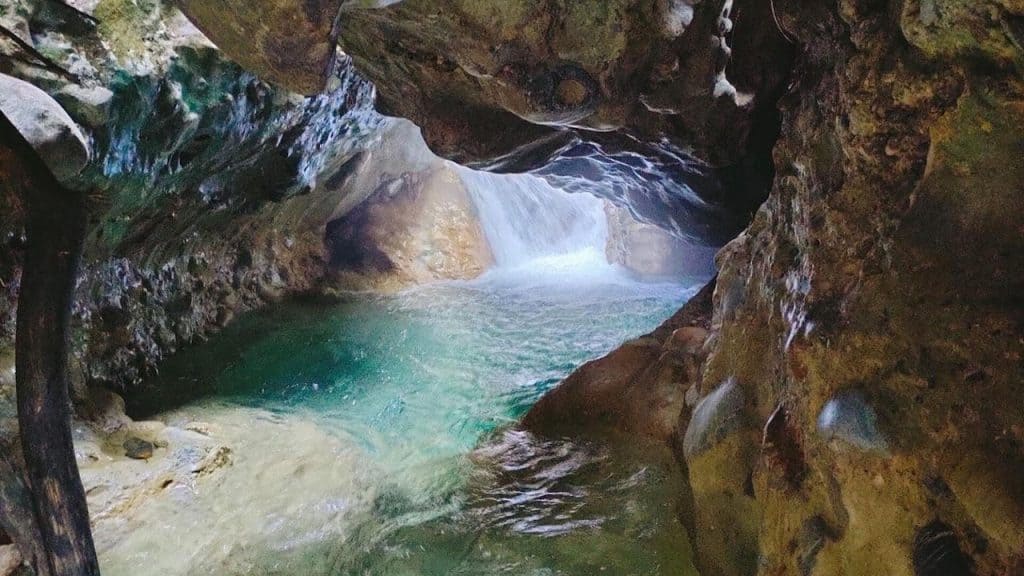 Chakrata: The Serene Getaway
Imagine being surrounded by lush forests, majestic mountains, and a sense of serenity. That's what Chakrata offers—a peaceful escape from the hustle and bustle of everyday life. It's like a secret paradise tucked away in the hills, waiting to be explored. Just remember, it's so special that it's restricted for foreigners (because of Army Cant. area). Read more about Chakrata
Dakpathar: Where Rivers and Gardens Meet
Have you ever seen a river dancing through blooming gardens? Dakpathar is like a dreamy painting come to life. The Yamuna Hydel Scheme here creates a magical space with green lawns and vibrant flowers. It's a place where you can sit by the river, feel the cool breeze, and let your worries float away.
Sahastradhara: Springs of Healing
Close your eyes and imagine a place where you can soak in the healing powers of nature. Sahastradhara is exactly that—a cold sulphur spring with medicinal properties. The caves here drip with water, creating a refreshing bath in the Baldi River. It's like nature's spa, rejuvenating both body and soul.
Lakshman Siddh: A Temple in the Hills
Hidden in the hills, there's a special temple called Lakshman Siddh. Legend has it that a saint meditated here, adding a touch of magic to the place. The road to the temple is an adventure itself, and once you reach, the panoramic views will take your breath away. It's a journey of both spirituality and natural beauty.
Places for Education and Prestige in Dehradun
Did you know that Dehradun is not just a city of natural beauty but also a hub of knowledge and prestige? Let's uncover the educational gems and prestigious institutions that make this city shine.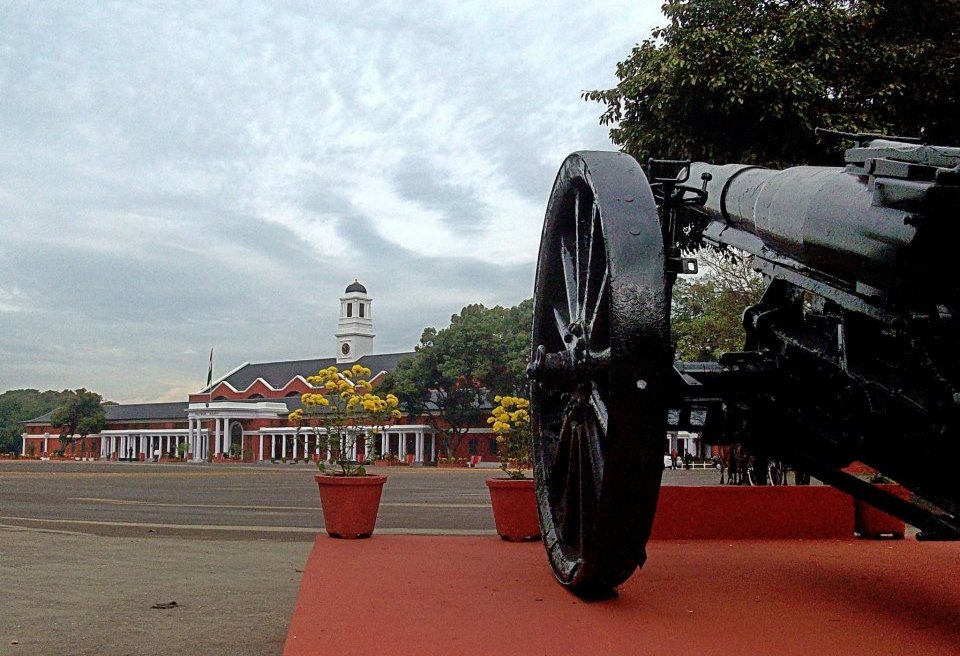 Doon School Dehradun: Where Minds Blossom
Imagine a school where education is not just about books, but also about character and growth. That's Doon School for you. It's not just a place of learning; it's a place where young minds blossom into confident individuals. With a rich history and modern approach to education, Eton Doon School stands tall as an educational icon.
Indian Military Academy (IMA): For the Bravehearts
Salute to the brave souls who protect our nation! The Indian Military Academy, nestled in Dehradun, is where these bravehearts are trained. It's not just a place of discipline and courage; it's a symbol of honor and sacrifice. The IMA adds a touch of pride to the city and reminds us of the heroes who stand guard for us.
Gateway to Garhwal: A City of Prestige
Dehradun is not just a city; it's the gateway to the Garhwal region. With its strategic location, Dehradun holds significance beyond its boundaries. It's a place that connects us to the majestic Himalayas, the spiritual cities of Haridwar and Rishikesh, and the wonders of Uttarakhand. It's like the front door to a world of beauty and culture.
As you walk through the streets of Dehradun, you'll realize that education and prestige are woven into its fabric. From prestigious schools to institutions that shape our nation's protectors, this city wears its knowledge and honor with pride. And now, as we move forward, let's explore the heart of Dehradun—the places that give it character and charm.
Delicious Food Adventures
Are you ready to embark on a scrumptious journey through the flavors of Dehradun? From mouthwatering treats to delightful sweets, this city is a paradise for foodies of all ages. Let's dive into some delicious food adventures that await you!
Rajpur Road Delights: A Food Lover's Paradise
Imagine strolling down a road lined with eateries offering a feast for your taste buds. That's Rajpur Road for you! From local chaat stalls to global cuisines, this road is a paradise for food lovers. Bite into crispy golgappas, savor cheesy pizzas, or indulge in creamy pastries—it's a food carnival that never ends.
Basmati Wonders: A Rice Story
Did you know that Dehradun is famous for its Basmati rice? This aromatic rice is a treat for your senses. Close your eyes and imagine the fragrant steam rising from a plate of perfectly cooked Basmati rice. It's a staple in many households here, and a spoonful can transport you to a world of deliciousness.
Local Delicacies: Taste the Tradition
Exploring a city's food is like exploring its soul. In Dehradun, you'll find local dishes that tell stories of tradition and culture. From Aloo Ke Gutke, a potato delight, to the Garhwali dishes like Dubuk and Phaanu, each bite is a journey into the heart of Uttarakhand's flavors.
Sweet Endings: Desserts to Cherish
Every adventure needs a sweet ending, and Dehradun has just the treats for you. Have you ever tried Gulgula, a sweet and crispy dessert? How about Bal Mithai, a brown chocolate-like fudge? These desserts are not just treats; they're a piece of Dehradun's sweet history.
As you explore Dehradun, don't forget to treat your taste buds to its culinary wonders. From the bustling streets to the serene orchards, every corner of this city has a delicious surprise waiting for you. And now, as our food adventure comes to a close, let's step into the lap of nature and discover the beauty that surrounds Dehradun.
Nearby Adventures in Dehradun
Are you ready for some exciting nearby adventures? Dehradun isn't just a city; it's a gateway to amazing experiences waiting to be explored. Pack your bags and let's discover the thrilling nearby destinations together!
Mesmerizing Mussoorie: Queen of the Hills
Just a short drive away from Dehradun lies the enchanting hill station of Mussoorie. Imagine walking along the Mall Road, surrounded by mist-covered mountains and quaint shops. You can ride the cable car to Gun Hill for breathtaking views or simply enjoy a leisurely stroll amidst the pine trees. Mussoorie is the perfect blend of tranquility and excitement.
Spiritual Sojourn in Rishikesh
Seeking a spiritual retreat? Head to Rishikesh, known as the Yoga Capital of the World. This serene town on the banks of the Ganges River is a haven for yoga enthusiasts and those seeking inner peace. Attend yoga classes, meditate by the river, or embark on a thrilling white-water rafting adventure—Rishikesh has it all.
Haridwar's Divine Call
A short journey will take you to Haridwar, a place of immense spiritual significance. Witness the mesmerizing Ganga Aarti at the Har Ki Pauri ghat, where thousands gather to offer prayers to the sacred Ganges River. The city's temples, ghats, and markets are a treasure trove of cultural experiences.
Gateway to Adventure: Har Ki Dun
Adventure seekers, listen up! The Har Ki Dun trek is a thrilling experience that takes you through stunning landscapes, charming villages, and alpine meadows. With each step, you'll be closer to nature's wonders and the thrill of conquering the mountains.
Paragliding in Mal Devta
If you are adventure lover and want to do Paragliding in Dehradun, then you can go the Mal Devta where you can start some adventure and do the Paragliding and enjoy the city from different perspectives.
As you venture beyond Dehradun's boundaries, you'll discover a world of diverse experiences. From misty hills to spiritual havens, each nearby destination has something unique to offer. So, whether you're a nature enthusiast, an adventure seeker, or a spiritual explorer, Dehradun's surroundings are ready to welcome you with open arms.
How to Reach Dehradun
Ready to embark on your Dehradun adventure? Great! Let's talk about how you can get there. Don't worry; reaching this exciting city is easier than you might think.
By Air –
If you're coming from a distant land, the Jolly Grant Dehradun Airport is your gateway to Dehradun. Located about 35 kilometers from the city, this airport welcomes flights from various places, including Delhi, which is the nearest international airport. Once you land, you're just a short ride away from all the fun and exploration that Dehradun has to offer.
By Rail –
Trains are another great way to reach Dehradun. The city is well-connected to many metropolitan cities and important tourist destinations in Uttarakhand. If you're coming from Delhi, the Shatabdi Express and Mussorie Express are your friends. But the adventure doesn't stop there—trains to Varanasi, Kolkata, Lucknow, and Mumbai also lead you to this captivating city.
By Road –
If you enjoy the scenic route, traveling by road is an excellent choice. Dehradun is well-connected to other cities in Uttaranchal and Delhi with regular bus services. So whether you're coming from Agra, Calcutta, Chennai, Delhi, Jaipur, Lucknow, or Mumbai, the road will take you to the heart of Dehradun. Plus, you'll get to enjoy the beautiful landscapes along the way.
Local Transport –
Once you're in Dehradun, getting around is a breeze. You can rely on local transport services, including buses, taxis, and auto-rickshaws, to explore the city and its attractions. Whether you're hopping between the Clock Tower, Robbers' Cave, or any other exciting spot, there's a way to get there.
Where to Stay in Dehradun
There are many Hotels and Resorts in Dehradun where you can easily accommodate in anywhere according to your budget. You can get budget accommodation, lodge and cheap hotels also some ashrams are available in Haridwar.
FAQs about Dehradun: Your Complete Guide
What is the best time to visit Dehradun?
Dehradun can be visited throughout the year, but the months from March to June and September to November offer the most pleasant weather.
What are the must-visit places in Dehradun?
Some of the top places to visit are Robbers' Cave, Tapkeshwar Temple, Forest Research Institute, and the Clock Tower.
Is Dehradun only about natural beauty?
No, Dehradun also holds historical significance, being one of the oldest cities in India. It's a blend of history, nature, and modernity.
How can I reach Dehradun?
Dehradun has an airport with regular flights, a major railway station, and well-connected roads, making it accessible by air, train, and road.
Are there adventure activities nearby?
Yes, you can enjoy activities like trekking, camping, and river rafting in the nearby areas of Dehradun.
What food options can I explore in Dehradun?
Dehradun offers a range of culinary delights, from local street food to global cuisine. Don't miss trying local Garhwali dishes!
Which nearby places can I explore during my Dehradun trip?
You can explore Mussoorie, Rishikesh, and Haridwar, which are not far from Dehradun and offer unique experiences.
Is Dehradun a good destination for families?
Absolutely, Dehradun's diverse attractions, educational institutes, and family-friendly activities make it a great destination for all ages.
Can I plan a budget trip to Dehradun?
Yes, Dehradun offers options for all budgets, from budget accommodations to affordable dining and transportation.
Is Dehradun only for tourists?
No, Dehradun's vibrant lifestyle, educational institutions, and local markets make it a wonderful place for both tourists and residents.
What are the things to do in Dehradun?
You can enjoy shopping in Paltan Bazar, and visit he Gandhi Park and Parade Ground, for more you can go to cinemas hall for movie. And sightseeing's in dehradun are also mentioned above.