Haridwar, the place of Holy River Ganges, also known as the abode of Lord Shiva and Lord Vishnu Ji. It is starting place of sacred Char Dham yatra, which is one of the most visited pilgrimages sites in India. Haridwar has also been an important place in Hindu religion and taking a dip at Har Ki Pauri Brahama Kund is famous and holiest things in Hindu religion.
Haridwar: Gateway of God History, Places to Visit, Where to Stay, FAQs and more.
So, if you are planning a trip to Haridwar and want to explore about Haridwar then here's a quick Haridwar details and information for you.
District Head: Haridwar
Region: Garhwal
Total Population: 320000
Language Known: Hindi, English, Garhwali, Khadi Boli
Total Area: 2360 Kms (for whole district) and 12.5 Kms (for the city)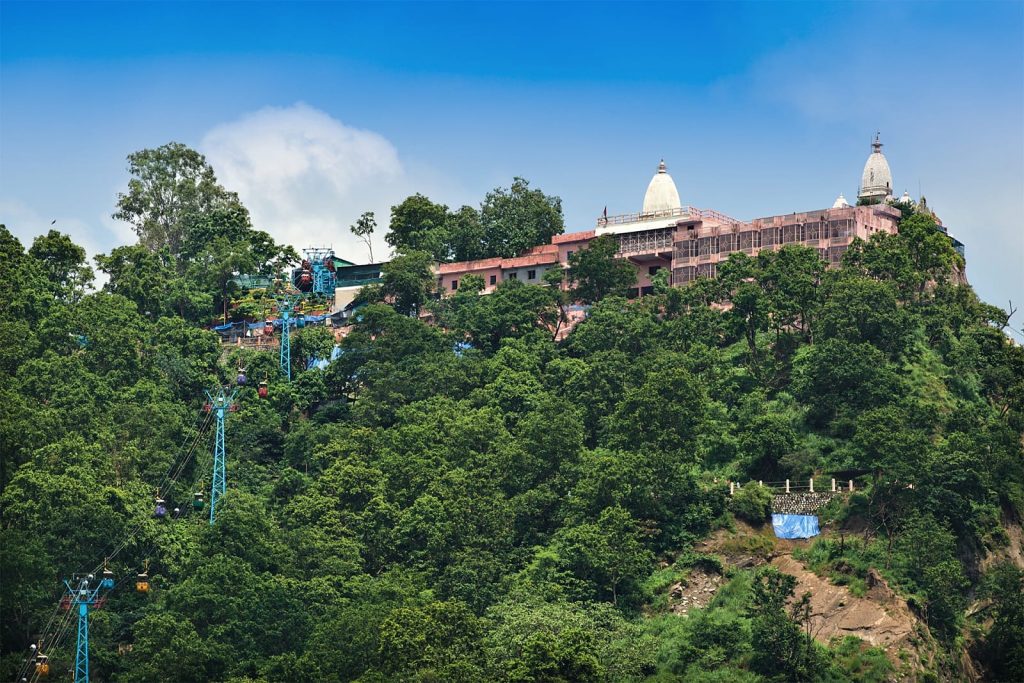 Haridwar From History to Modern Time
Ancient Origins and Mythology
The story of Haridwar begins with the ancient history of Hindu mythology. Legend has it that King Bhagirath, driven by the desire to atone for the sins of his forefathers, performed severe penance here. His devotion impressed Lord Shiva, who released the holy river Ganges on earth, thus sanctifying the land of Haridwar with his divine presence. This legend cements Haridwar's place as a spiritual center.
Centuries of Civilizations
As the centuries passed, Haridwar became a melting pot of cultures and faiths. It saw the rise and fall of empires, with dynasties such as the Mauryas, Kushans and Mughals leaving their mark on its soil. The Chinese traveler Huan Tsang, describing his visit to Haridwar in the 7th century, painted a vivid picture of the city's spiritual vibrancy.
Growth as a Pilgrimage Destination
Haridwar grew in importance over time, attracting pilgrims from all over India and abroad. By the 16th century, Haridwar was firmly established as a major pilgrimage centre. Its sacred ghats and temples, including Har Ki Pauri, became centers of devotion and ritual.
British Colonial Era
The British colonial period was a turning point in the history of Haridwar. It became a major center for trade and commerce, and the construction of the iconic Upper Ganges Canal in the mid-19th century further shaped its landscape. British influence left an indelible mark on the city's infrastructure and governance.
Modern Day Resurgence
In recent decades, Haridwar has experienced a resurgence in spiritualism and cultural tourism. An exquisite ritual performed at the ghats, the Ganga Aarti has gained global attention, attracting pilgrims and tourists alike. The importance of the city was further highlighted when it became one of the four places to host the Kumbh Mela, an event of immense religious and social importance.
Must-Visit Places in Haridwar
Nestled in the lap of the Himalayas and the holy river Ganga, Haridwar is a city that resounds with spirituality and cultural heritage. From ancient temples to bustling ghats, Haridwar offers a captivating journey into the heart of India's spiritual landscape. Let explore the must-see places that make Haridwar a truly unique destination. So, here's a list of top places to visit in haridwar:
Har Ki Pauri: The Sacred Steps
Har ki Pauri, the "feet of God", is the center of the spiritual essence of Haridwar. This revered ghat is where the Ganges enters the plains, and it is a place where pilgrims gather to take a holy dip in the purifying water. Ganga Aarti is a mesmerizing ritual performed at dusk, with twinkling lamps and chanting of bhajans filling the atmosphere with divine radiance. Read more about Har Ki Pauri
Mansa Devi Temple: Blessings from the Heights
Perched atop Bilwa Parvat, the Mansa Devi Temple is a revered temple dedicated to Goddess Mansa Devi, who is believed to fulfill the wishes of the devotees. To reach the temple, one can take a cable car ride from where one can enjoy panoramic views of the city and the river Ganges. The calmness and breathtaking views of the temple make it a favorite place for introspection.
Chandi Devi Temple: Serenity on Neel Parvat
Perched atop the Neel Parbat hill, the Chandi Devi Temple pays homage to Goddess Chandi, an embodiment of divine power. Devotees can choose to trek up to the temple or take a cable car ride, both of which provide a sense of adventure and spiritual connection. The architecture and panoramic views of the temple make it a place of quiet reflection.
Maya Devi Temple: Ancient Purity
Maya Devi Temple is one of the oldest and sacred temples of the city, dedicated to Goddess Maya Devi. The temple holds immense historical significance, as it marks the spot where the heart and navel of Goddess Sati fell during the cosmic dance of Lord Shiva. The antiquity and holy aura of the temple attract pilgrims and history lovers alike.
Bharat Mata Temple: Tribute to Mother India
Bharat Mata Mandir is a unique temple that pays tribute to Mother India in the form of a personified deity. It celebrates the diverse cultural, geographical and historical aspects of the nation, with each floor depicting a different theme. This temple is a proof of unity in diversity and instills a sense of national pride.
Sapta Rishi Ashram: Amidst the Serenity
Sapta Rishi Ashram, named after the seven sages of ancient lore, is a serene oasis for meditation and contemplation. Located where the Ganges divides into seven streams, this ashram gives an experience of peace and solitude. Tourists seeking inner peace and introspection find solace in its surroundings.
Sapta Sarovar: Seven sacred ponds
Surrounded by lush greenery and mythology, Sapt Sarovar is a group of seven sacred ponds. Each pond is named after a famous sage and has significance in Hindu mythology. The site's natural beauty, combined with its spiritual stories, invites visitors to connect with nature and history.
Gau Ghat: Cow worship
Gau Ghat, as the name suggests, is a ghat dedicated to the worship of cows, which are considered sacred in Hinduism. This is a place where cows are revered and devotees believe that feeding cows here brings blessings. The peaceful atmosphere and cultural symbolism of the ghat make it a place to experience the heart of Hindu traditions.
Check out more places to visit in Haridwar
Haridwar Accommodation Guide: Finding Peace and Comfort
While visiting the city of Haridwar, finding the right place to stay is essential for an enriching and peaceful experience. From riverside rest stops to ashram accommodations, Haridwar offers a variety of accommodations that cater to different preferences and budgets. Here is a guide to help you choose the right stay for your journey of spirituality and exploration.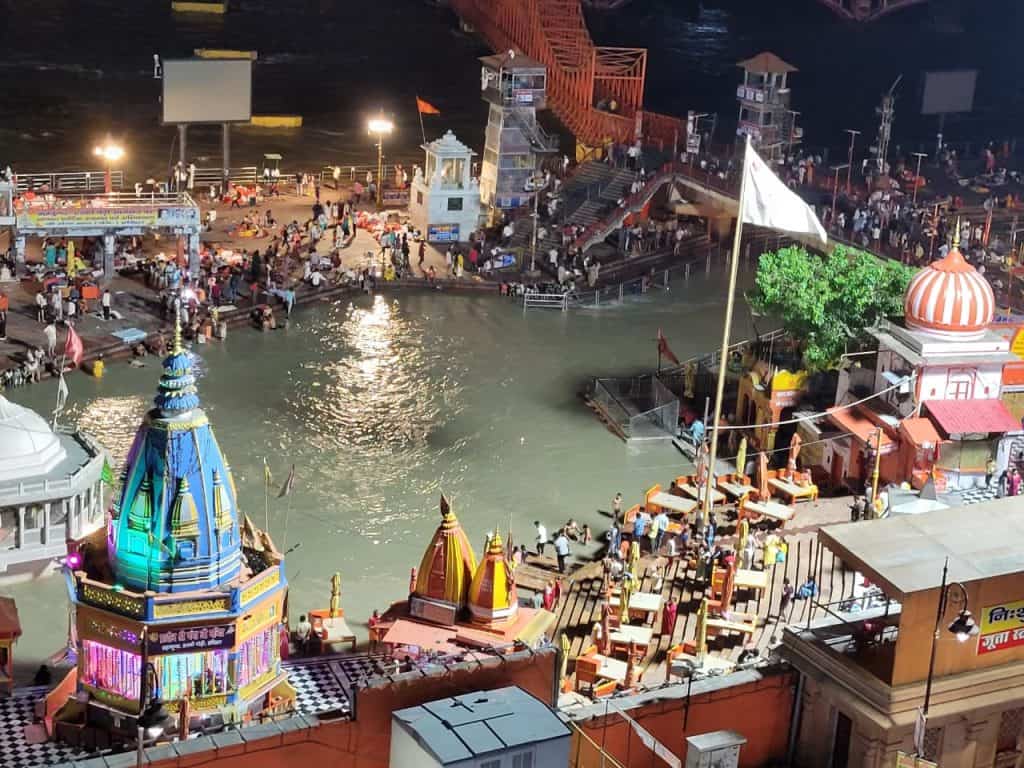 Check out: Best Hotels in Haridwar
Riverside Relaxation: Serenity on the banks of the Ganges
For those seeking a peaceful escape, riverside hotels and resorts are a popular choice. Imagine waking up to the melodious sound of the Ganges and watching the ethereal Ganga Aarti while sitting comfortably in your room. These accommodations often offer a mix of modern amenities and a pleasant riverside setting. Popular areas to stay along the river include Har Ki Pauri and Rishikesh Road.
Ashram: Immerse yourself in the spiritual life
Haridwar is famous for its ashrams, which provide an authentic experience of spiritual life. These simple accommodations provide the opportunity to learn yoga, meditation and Ayurveda from experienced teachers. Ashrams are more than just places to live; They are profound places where you can connect with like-minded souls and embark on a journey of self-discovery. Some of the famous ashrams in Haridwar include Shantikunj, Parmarth Niketan and Sapta Rishi Ashram.
Budget Hotels & Guesthouses: Comfort Within Reach
For budget-conscious travelers, Haridwar offers a variety of guesthouses and budget hotels that offer a comfortable and convenient stay. These options allow you to explore the city without putting a strain on your wallet. Find guesthouses near main attractions or along the bustling streets of Haridwar, providing easy access to temples and markets.
Spiritual Retreat Center: Nourishment of Mind and Spirit
Haridwar is home to several spiritual retreat centers that offer a holistic experience. These centers offer programs focused on yoga, meditation, wellness, and self-awareness, as well as accommodation. A stay at a spiritual retreat center can bring about profound transformations and a deeper connection with your inner self.
5. Luxury Resorts: Pamper yourself amidst nature
For those seeking a mix of luxury and nature, there are resorts that offer plush amenities amidst lush green landscapes. These resorts often offer spa facilities, delicious food, and activities that combine relaxation and adventure. Enjoy a pampering experience surrounded by the natural beauty of Haridwar's surroundings.
Dharamshalas: A Spiritual Abode
Dharamshalas, or pilgrims' accommodation, are places where pilgrims can stay at minimal cost. These homestays are often run by religious institutions and provide basic amenities for those on a spiritual journey. Though the facilities may be simple, the experience of staying at Dharamshala is a true expression of humility and devotion.
Tips For Booking Accommodation In Haridwar:
Plan ahead: Haridwar can get busy, especially during peak pilgrimage season and festivals. Booking your accommodation in advance ensures that you secure your preferred choice.
Location matters: Choose accommodations that are close to the attractions you want to visit. This will save you time and make your exploration more convenient.
Read reviews: Before finalizing your booking, read reviews from previous guests to get an idea of the quality of service and facilities provided by the accommodation.
Check Amenities: Depending on your preferences, check whether the accommodation offers amenities like Wi-Fi, air-conditioning, parking and in-house dining.
Connect with ashrams: If you're interested in staying at an ashram, contact them in advance to inquire about availability, schedules, and guidelines.
Cultural sensitivity: Be aware that Haridwar is a holy city with certain cultural norms. Dress decently and respect local customs and traditions.
Whether you seek spiritual immersion, relaxation by the banks of the Ganges, or a mix of both, Haridwar's accommodation offers a range of options to suit your needs. No matter where you choose to stay, your visit to Haridwar will be a transformative experience that leaves a lasting impression on your heart and soul.
How to reach Haridwar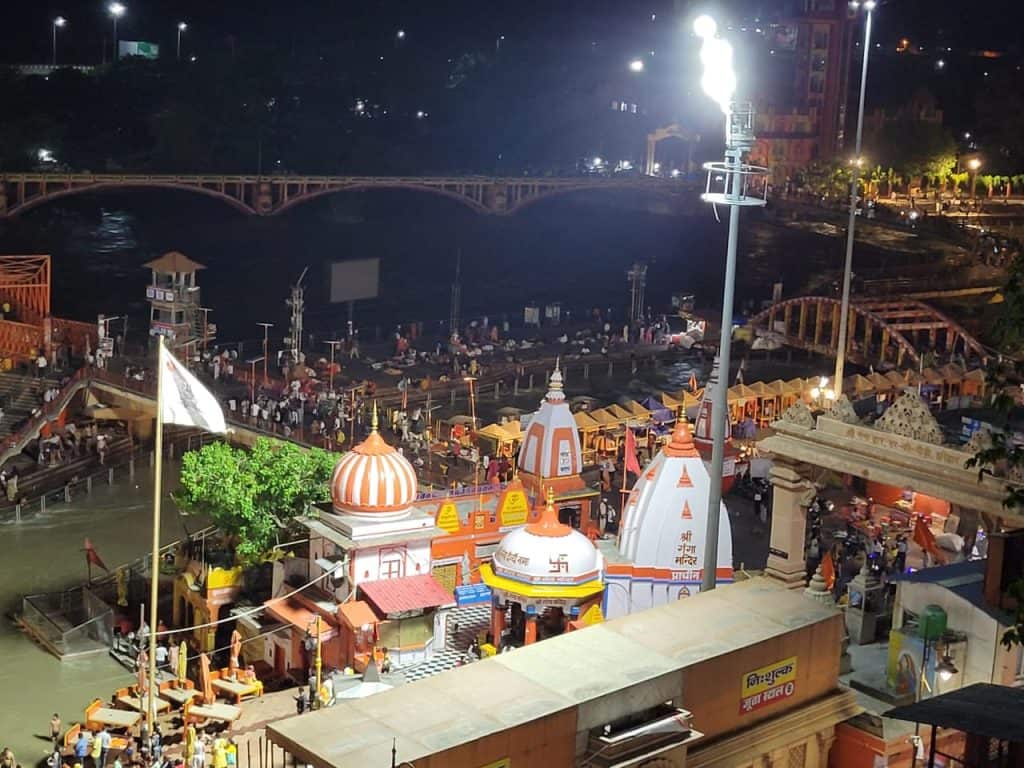 Arriving at Haridwar is a journey that is as spiritually enriching as the destination. Situated at the foothills of the Himalayas and surrounded by the holy Ganges, Haridwar attracts pilgrims and travelers from all corners of the world. Whether you prefer air travel, railway or road travel, here are various options for traveling to Haridwar:
By Air:
Haridwar does not have its own airport, but the nearest airport to haridwar is the Jolly Grant Airport in Dehradun, approximately 35 kilometers away. From the airport, you can hire a taxi or use pre-paid cab services to reach Haridwar. Flight options to Dehradun include both domestic and limited international flights, giving you connectivity to various cities.
By train:
Haridwar boasts of excellent railway connectivity, which makes train travel a popular option for pilgrims and tourists. The Haridwar Junction railway station, located within the city, is well connected to major Indian cities such as Delhi, Mumbai, Kolkata and Chennai. Several trains, including express and superfast, provide a comfortable and convenient journey to Haridwar.
By Road:
Road trips to Haridwar provide a unique chance to immerse yourself in the natural beauty of the surrounding landscape. The city is well connected by a network of national highways and state roads. You can opt for buses, private taxis or self-drive cars to reach Haridwar. The journey can be especially breathtaking if you are traveling from nearby hill stations like Rishikesh or Dehradun.
From Rishikesh:
It is easy to reach Haridwar if you are in Rishikesh, another spiritual gem of Uttarakhand. Rishikesh is about 30 kms from Haridwar. You can take shared auto-rickshaws or hire taxis for a comfortable and quick journey between these two spiritually significant cities.
From Delhi:
Delhi, the capital of India, serves as a major gateway to Haridwar. The distance between Delhi and Haridwar is approximately 230 kms. You can choose from a variety of travel options including buses, trains and private vehicles. The Delhi-Haridwar route is a well-travelled route, ensuring a hassle-free journey.
By Bus: Traveling by bus to Haridwar takes less time, gives an opportunity to experience the beauty of the journey. State-run and private buses ply between Haridwar and various nearby cities. If you are traveling from Delhi, there are regular bus services available from various bus terminals, which provide both AC and non-AC options.
Hiring a Taxi:
For those seeking comfort and convenience, hiring a taxi is a viable option. Taxis can be hired from nearby cities like Dehradun, Rishikesh or Delhi. This option is particularly suitable for families or group travelers looking for a personalized and hassle-free journey.
Haridwar: Special Tour Packages
Welcome to the land where spirituality is intertwined with the beauty of nature – Haridwar! As a dedicated tour operator, we are thrilled to offer a range of carefully crafted tour packages that promise an enthralling journey in the heart of this holy city. With us, you will not only explore divine wonders but also create memories that will resonate with you for a lifetime. Here's a glimpse of what awaits you:
Spiritual Odyssey to Haridwar (3 days/2 nights)
Embark on a soul-stirring pilgrimage exploring serene ghats, age-old temples and the awe-inspiring Ganga Aarti. Immerse yourself in the spiritual essence of Haridwar and participate in yoga and meditation sessions. Our experienced guides will walk you through the history, legends and customs of the city, giving you a deeper understanding of its significance.
Haridwar Adventure & Wellness Retreat (4D/3N)
This package blends spirituality with adventure effortlessly. Experience the thrill of white-water rafting in the Ganges and rejuvenate your senses with Ayurvedic treatments and yoga sessions. Visit the iconic Chandi Devi and Mansa Devi temples via cable car for panoramic views. This holistic journey ensures a harmonious balance between excitement and relaxation.
Char Dham Gateway Campaign (10 days/9 nights)
Embark on a comprehensive journey that not only explores the spiritual realms of Haridwar but also takes you through the legendary Char Dham Circuit – Yamunotri, Gangotri, Kedarnath and Badrinath. Witness the natural beauty of the Himalayas, offer prayers at ancient temples and feel the divine energy that surrounds these holy places.
Ganga Gyanodaya Yatra (5 days/4 nights)
This transformative package offers a deeply spiritual experience. Indulge in guided meditation sessions by the banks of the serene Ganges, participate in enlightening talks on Hindu philosophy and embrace the serenity of ashram life. Take part in the Ganga Aarti, where the river and spiritual chants merge into a divine spectacle.
Festive Grandeur in Haridwar (4D/3N)
Experience Haridwar at its vibrant best during major festivals like Kumbh Mela and Ardh Kumbh Mela. Witness the grandeur of these events, where lakhs of devotees gather for spiritual enlightenment. Immerse yourself in the vibrant atmosphere, participate in the rituals and witness the divine fervor that envelops the city during these auspicious occasions.
Customized Haridwar Stay
Tailor your Haridwar experience to your preferences. Whether you want a quiet spiritual retreat, an adventure-packed expedition, or a combination of both, we can design a personalized itinerary that meets your wishes. Explore the city at your own pace, under the guidance of our experts that will ensure an unforgettable journey.
Each tour package includes comfortable accommodation, expert guides, hassle-free transportation and the assurance of a captivating experience. Let us be your companions on this spiritual journey, where you will not only explore the wonders of the city but also delve into the depths of your soul. Contact us today to begin an unforgettable journey to the spiritual heart of Haridwar!
Frequently Asked Questions (FAQs) – Exploring Haridwar
Exploring Haridwar is not just a journey; It is an enriching experience that draws you closer to your inner self, connects you to timeless traditions, and gives you a sense of profound peace.
What makes Haridwar an important pilgrimage center?
Haridwar is revered for its spiritual significance as the gateway to the Himalayan Char Dham circuit. It is where the holy Ganges River enters the plains, making it a center of temples, ghats and ashrams that attract pilgrims seeking purification and divine blessings.
When is the best time to visit Haridwar?
Haridwar can be visited throughout the year. The weather is pleasant in the months between October and February, while the evening Ganga Aarti in the colder months is particularly enchanting. The months of May and June are also popular for pilgrimages.
What is the significance of Ganga Aarti in Haridwar?
Ganga Aarti is a sacred ritual conducted at Har Ki Pauri Ghat, where devotees gather to worship the river Ganges. It is a mesmerizing scene of lamps, chants and spirituality, symbolizing worship of the divine river and seeking blessings for well-being.
Are there any adventure activities available in Haridwar?
While Haridwar is known for its spiritual ambience, it also offers adventure activities like white-water rafting in the river Ganges. You can experience the thrill of navigating through the rapids while enjoying the natural beauty of the surroundings.
How can I experience Ayurveda in Haridwar?
There are many certified Ayurvedic clinics and spas in Haridwar where you can enjoy traditional Ayurvedic treatments, massages and wellness treatments. These treatments are designed to rejuvenate your body and promote overall wellness.
Can I find nearby places from Haridwar?
Absolutely! Haridwar serves as a gateway to other spiritual destinations like Rishikesh and the Char Dham circuit. You can extend your trip up to Rishikesh to experience more yoga and adventure, or head into the Himalayas to visit the iconic Char Dham temples.
How can I reach Haridwar?
Haridwar is well connected by road, rail and air. The nearest airport is the Jolly Grant Airport in Dehradun, approximately 35 km away. Haridwar Junction is the major railway station. It is also well connected by road to major cities of North India.
Can I take a dip in the river Ganges at Haridwar?
Yes, Haridwar is famous for its ghats where devotees take a holy dip in the river Ganga to wash away their sins. Har ki Pauri is the most popular ghat for this purpose. However, it is advised to follow the local customs and guidelines while taking the dip.
What should I wear while visiting the temples and ghats of Haridwar?
When visiting temples and ghats, it is respectful to wear plain clothes that cover your shoulders and knees. Avoid wearing shorts and sleeveless tops. You also have to take off your shoes before entering many temples.
Can I visit any festival or event in Haridwar?
Haridwar hosts the Kumbh Mela and the Ardh Kumbh Mela every 12 and 6 years respectively, which are visited by lakhs of devotees. Apart from these, various Hindu festivals like Diwali and Makar Sankranti are celebrated with enthusiasm and devotion.
Is photography allowed in temples and ashrams?
Although some temples and ashrams may allow photography, it is advised to seek permission before taking photographs. Respect the sanctity of the venue and the privacy of fellow visitors.
What is the local cuisine of Haridwar?
Haridwar serves a variety of vegetarian North Indian cuisine. You can relish local delicacies like aloo puri, kachori, chaat and traditional sweets. Being a holy city, non-vegetarian food and liquor are prohibited within the city limits.
How can I immerse myself in the local culture of Haridwar?
To experience the local culture, walk through the bustling bazaars, interact with the locals and visit traditional bazaars. Join in the conversation, taste local snacks and embrace the spiritual and cultural essence of Haridwar.
What is the timing of Har Ki Pauri Ganga Aarti?
In the months of March to October, it is between 5:30 am to 6:30 am, while the evening aarti time is between 5:30 to 7:00 pm. Aarti takes place in the morning between 6:30 am and 7:00 am in the winter season.