Khirsu is a famous hill station to enjoy great views of Himalayas in the Pauri Garhwal district of Uttarakhand State. It is situated at the elevation of 1700 meters above sea level, and the Pauri Garhwal, district town is located at the distance of 11 kilometers from here. Khirsu is well known for its scenic backgrounds and Green Meadows fields. In this Khirsu Travel guide, we are hoping to give you as much information about this place to cover your doubts about your upcoming trip to Garhwal Uttarakhand.
Khisur- Offbeat Hill Stations in Garhwal Himalayas
If you love to do long hikes, then visit Khirsu for your upcoming holidays if you are exhausted in busy city life then you should make an amazing trip to the hill station of Uttarakhand. The gigantic mountain ranges of Himalayan peaks can be easily seen from here and you can take some cool pictures on your camera.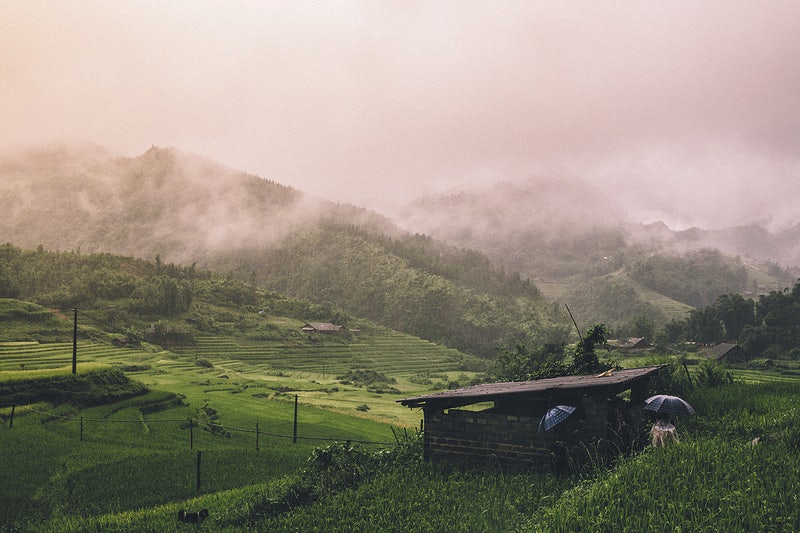 This place offers simple and unexplored beautiful nature to rejuvenate your mind and soul. Apart from that Khirsu is a hidden gem of Uttarakhand and earlier it was not known by tourists but still, there are less public and peaceful environments you will get in here. The wonderful deodar and oak tree forest walk will make your day and long hikes are great things to do in Khirsu, it is a place where you can stay for some days in the quiet and peaceful hamlet away from the crowd of cities.
Place to see/ Things to do in Khirsu
Khirsu is an amazing hill station and untouched yet, so there are many places or things to do in Khirsu and you will definitely enjoy your holidays here. So check out the below given some places to see and things to do here.
Ghandiyal Devta Temple
It is one of the ancient temples located few kilometers away from Khirsu town. You can visit the ancient shrine while your trip to here.
Kandoliya Temple
This temple is dedicated to Lord Shiva and located in a park near the town of Pauri. Many devotees visit this temple is Lord Shiva around the year and mainly during the Mahashivratri festival.
Dhari Devi Temple
This temple is very famous and religious dedicated to Goddess Kali. It is one of the most famous temples in Uttarakhand located near the bank of the Alaknanda River. Devotees visit here throughout the year to take the blessing of Maa Dhari Devi Ji.
Chaukhamba View Point
If you are in the Khirsu and you want to explore some amazing points to see the bird watching the view of the city then you should go there at Chaukhamba viewpoint. You will know what we are talking about because you will see the amazing views from here of the mountains and town.
Ulka Ghari
If you want to do some trekking in Khirsu then enjoy a little trek to the point Ulka Ghari, which is situated at the elevation of 1900 meters above sea level. It is a relaxation viewpoint, and you can also have some tea from nearby small dhabas. It is a great sight to capture some of the best pictures of Pauri Garhwal district and Himalayan Mountain ranges.
Best Time to Visit Khirsu?
As all the places or the weather of Uttarakhand, you can visit as many as hill stations you want to visit throughout the year expert the monsoon in July-August months because land sliding and slippery hills to avoid any kind of problem. Other than that, during the summer from April to June, the weather is great and you can easily plan a trip to these places.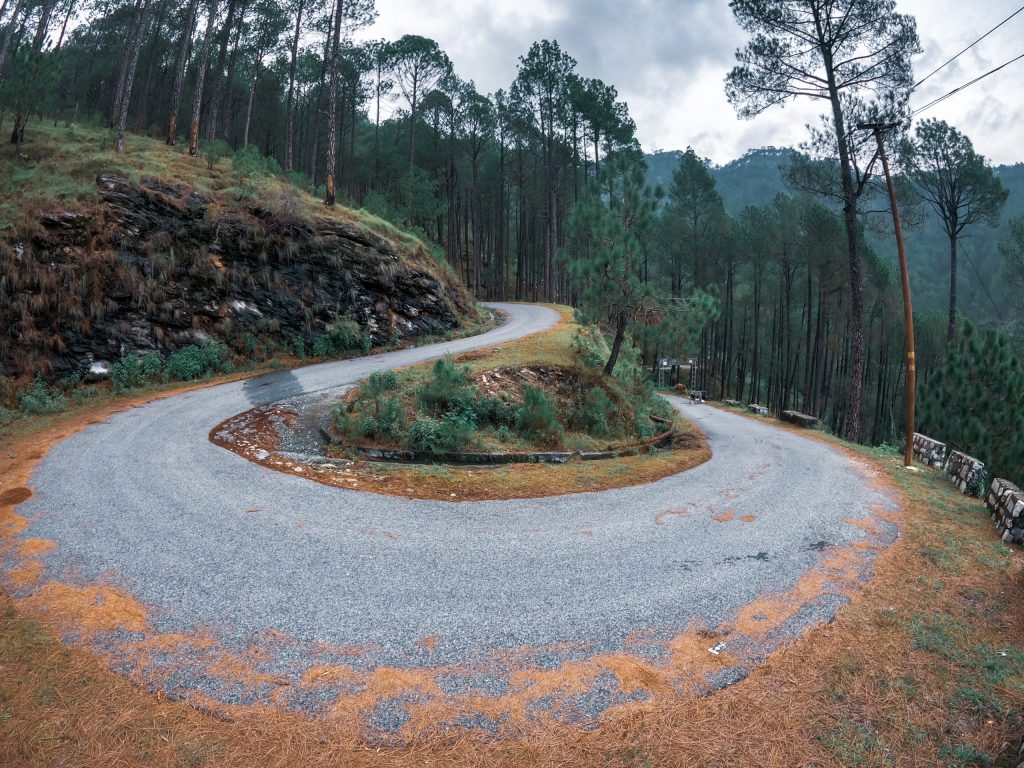 During winter the snowfall view is amazing in Khirsu and you can also witness fresh snowfall in here and enjoy the moment.
Where to stay / what to eat in Khirsu?
Well, as the tourists spotting anywhere new places in hills the accommodation facilities are growing and you will easily find some good options like GMVN Tourist rest house, hotels, lodges and homestay in Khirsu and now what to eat? So there are not many food options you can get like a city restaurant, but you will get fresh food and some local dishes as well and believe me you will love the food there because of the local authentic food of Garhwal.
How to Reach Khirsu?
By Air: – The nearest airport is Dehradun Jolly Grant airport, which is located at a distance of 150 Km via the Srinagar-Rishikesh Road.
By Trains: – The nearest railway station is Kotdwar Railway Station, which is located at a distance of 115 Km from here.
By Road: – Yes, the roads are well connected with Khirsu town and you can easily drive or take a cab to reach here from the big cities of Uttarakhand like Dehradun, Rishikesh, Haridwar, and Kotdwar.
So it's time to some final words about this article, as you know that Uttarakhand is famous for amazing and great vacation destinations and Khirsu is one of them. If you're planning a trip to Uttarakhand hill station and not sure about which place to choose, so don't worry just send us a query and we are Gokeys ensure that everyone gets the best-customized tour itinerary accordingly to demand. We will help you to make your trip to Khirsu and other places in Uttarakhand.