Char Dham Temple Darshan Timings & Puja Details
Char Dhams are 4 sacred places situated in different locations of India where every year many devotees visits the temple and take blessings of Hindu God. As per the Char Dham's of India Chota Char Dham's are located in Uttarakhand which are 4 temples Badrinath, Kedarnath, Gangotri and Yamunotri Dham. All the temples are situated at high altitude area and closed during winter season because of heavy snow fall and reopens during summers, generally from April last to Oct/ Nov month.
Every year lakhs of devotees come to visit Char Dham's in Uttarakhand and pay their visit to these sacred places. The Yamunotri and Gangotri Dham are situated in Uttarkashi district, Kedarnath Dham in Rudraprayag and Badrinath Dham in Chamoli district of Uttarakhand.

So, if you are planning a trip to Char Dham Yatra this year or next year then you can check here the timings of Darshan at temple and also details of Puja like Maha Abhishek Puja or more prayers at temples timings.
Badrinath Dham Darshan and Puja Timings
Badrinath Dham dedicated to lord Vishnu also known Narayan is established in modern time during 8th century by Adi Guru Shankaracharya. The temple is located in Badrinath town which is about 45 Kms from Joshimath hill station.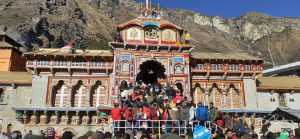 Overall Timings:– 4 Am to 9 Pm.
Darshan Timings at Badrinath temple: The general public can have Darshan at temple between 7-8 Am to 1 Pm and then 4 Pm to 9 Pm.
Morning Puja Timing:- 4:30am to 6:30am – which includes Maha Abhishek Puja and Abhishek Puja.
Evening Puja Timings: 7:30am to 12 Noon and 3:00 Pm to 6:00 – Ved Path and Geeta Path.
Special Puja timings:- 4:00am to 20:00 hrs Entire Puja for a day and Shrimad Bhagavat Sapth Path.
Kedarnath Dham Darshan and Puja Timings
Kedarnath Dham dedicated to Lord Shiva. Kedarnath temple is considered to be more than 1000-year-old. The present Kedarnath temple was build in 8th century by Adi Shankaracharya and it adjacent to the site of an earlier temple build by the Pandavas. It is one of the 12 jyotirlinga of lord Shiva.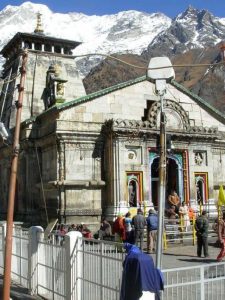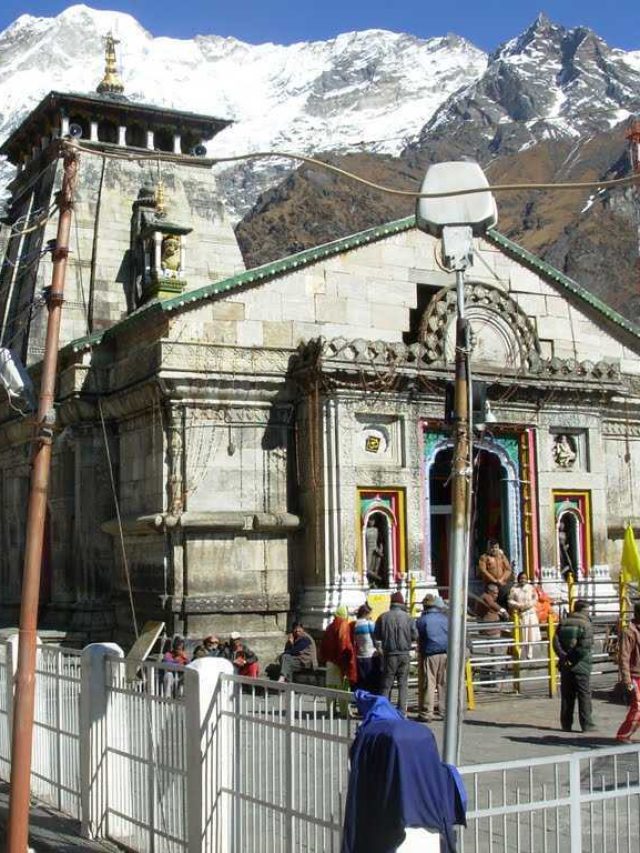 Overall time: – 4 am to 9 pm
Morning Puja: – [4 am to 7 pm] – Maha Abhishek, Rudra Abhishek, Laghu Abhishek, Shodashopachara Puja
Evening Puja: – [6:00pm to 7:30 pm] – Sahasranama Puja; Mahimna Stotra path; Tandav Stotra Puja
Morning darshan timing: – 4 am to 3 pm
Evening darshan timing: – 5pm to 9pm
Gangotri Dham Darshan and Puja Timing
Gangotri Dham dedicated to goddess Ganga . it is the highest and the most important temple of river ganga which is worshiped as a goddess in India. The Gangotri temple is surrounded by serenity and alongside Bhagirathi river. The origin of the river is at Gaumukh in the Gangotri glacier, 19km away from Gangotri and accessible by trekking.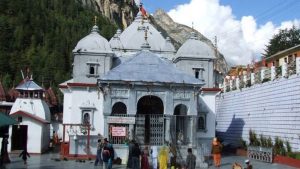 Overall timing :-  6:15pm to 9:30 pm
Morning puja :- [6:00 am] – Gangotri mangal aarti , ganga devi puja
Evening puja :- 7:45 pm in summer month and 7:00 pm in winter month – sandhya aarti
Morning darshan timing :- 6:15 am to 2:00 pm
Evening darshan timing :- 3:00 pm to 9:30 pm
Yamunotri Dham Darshan and Puja timing
Yamunotri  Dham dedicated to the goddess Yamuna, the daughter of Yama.  The place is famous not only because of temple but also scenic beauty.  To reach the temple one has to undertake a 6-8 km trek from Janki chatti . it is surrounded by the sacred river Yamuna.  According to the Hindu mythology the river Yamunotri is considered home to an ancient saint, Asit Muni. Yamunotri dham is one of the holy place to experience spirituality.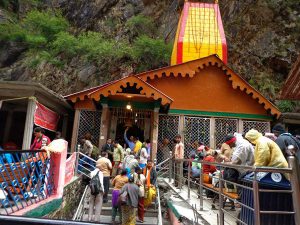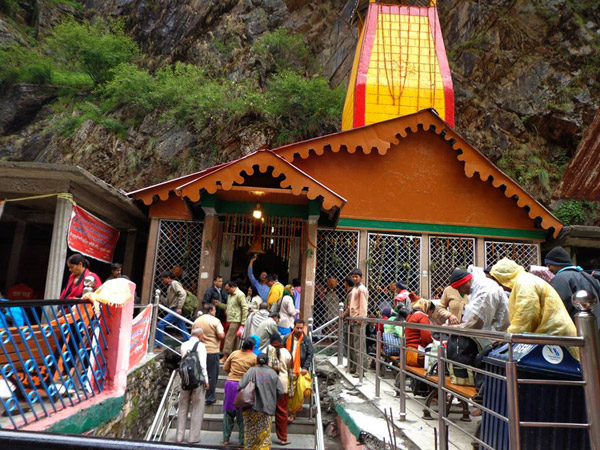 Overall timing:-  6:00 am  to  8:00 pm
Morning Puja:-  6:30 am
Evening Puja:- 7:30 pm
Afternoon break: 12:00 to 2:00 pm
So, these are the timing for the darshan of char Dham temples, and you can plan your trip accordingly. If you want us to make a perfect Char Dham Yatra trip for you then you send us a query by side query box or just email us at helpdesk@gokeys.in, gokeysindia@gmail.com.
We wish you a Happy journey for your Char Dham Yatra trip.