Kunjapuri Temple – Tehri Garhwal
The name Kunjapuri is given to the temple situated on a peak which is situated at an altitude of 1676 meters above sea level.
Kunjapuri temple is famous as a mythological and sacred Siddha Peeth. This place is famous not only because of the story related to Gods and Goddesses but also for the panoramic view of the Himalayan peaks of Garhwal from here. Beautiful views of the Himalayan ranges are visible from here, including Swargarohni, Gangotri, Bandarpoonch, Chaukhamba and Bhagirathi Valley's Rishikesh, Haridwar and Doonghati. It is 7 km from Narendra Nagar, 15 km from Rishikesh and 93 km from Devprayag.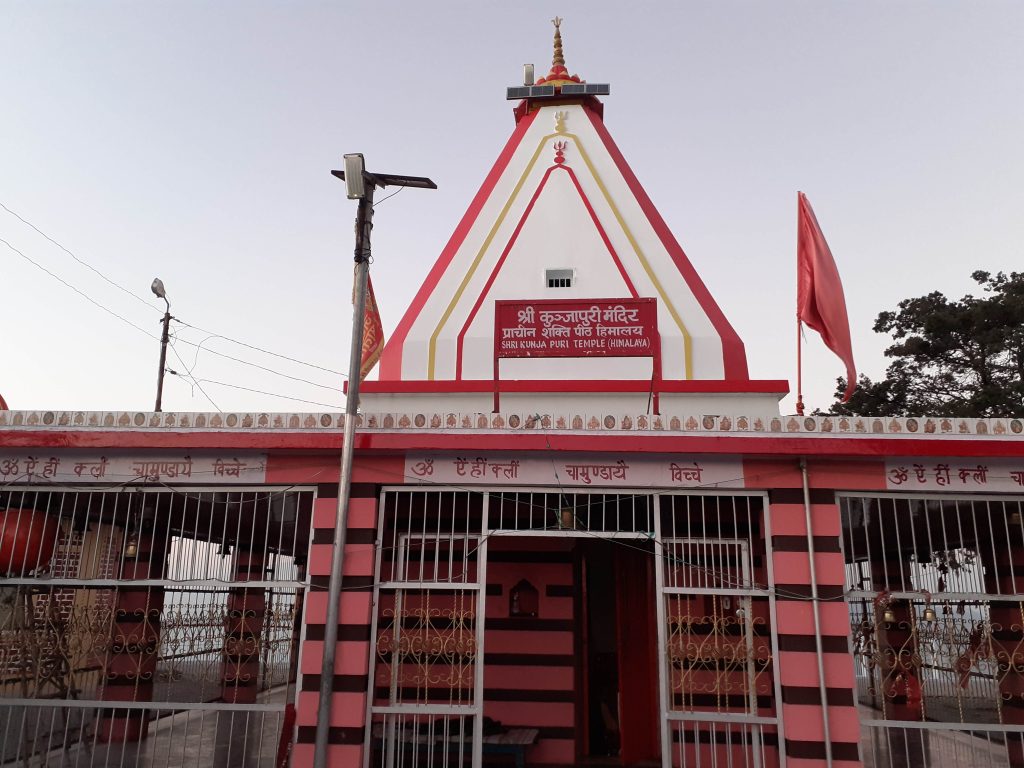 If you go to Kunjapuri from Haridwar then you will have to cover a distance of 26 kms; Kunjapuri is a Siddha temple and peace is experienced here. If you are a nature lover and want to do something different, then you will love the adventurous journey from Hindolakhal on Chamba Marg through the lush green forests to the temple.
It is a journey of about 5 km distance and during the journey you will get to see many such figures of nature where you will get to see the beautiful plains with peace, during the journey you can keep your picture with the beautiful plains here if you love watching sunrise and sunset from the Himalayan peaks then you must stay till sunset.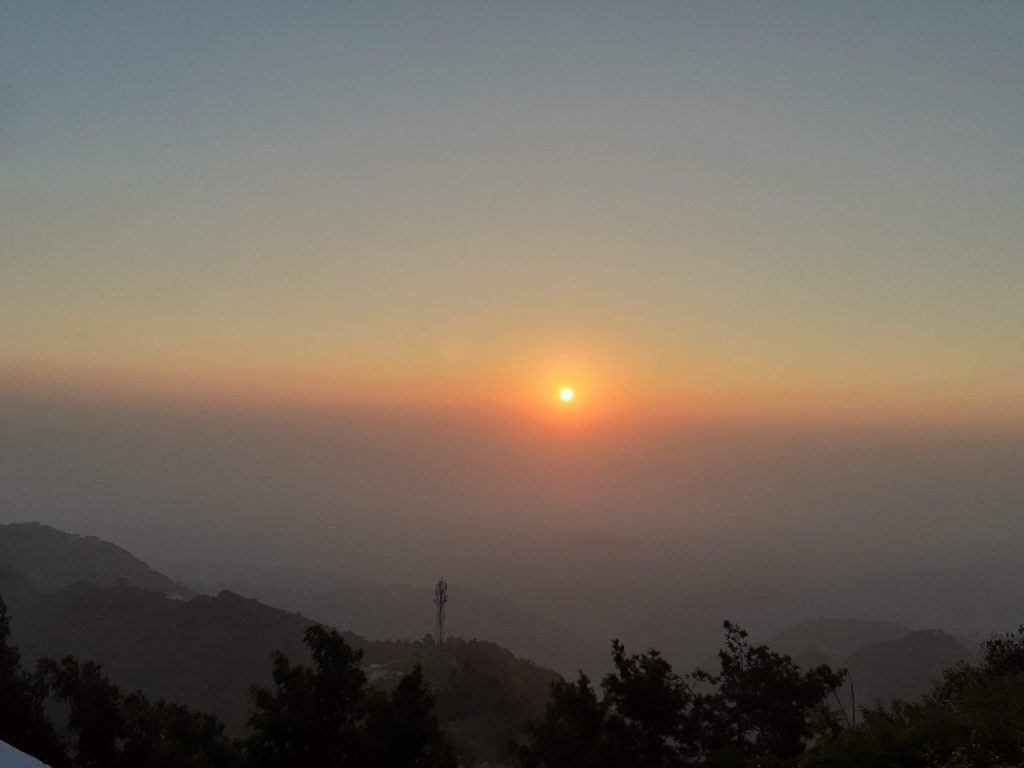 After reaching the temple, there are small eateries for the pilgrims to have tea with their loved ones, click pictures while enjoying the beauty of the surroundings. The opening time of Kunjpuri temple is from 6 AM to 8 PM. This time (May to June) is the best time to visit Kunjpuri Temple throughout the year. Come here during the Navratri season and get a chance to witness the beauty of Hindu rituals and Indian culture.
History of Kunjapuri Temple
Kunjapuri is a temple of Goddess Durga, it is one of the thirteen Shakti Peethas in the Shivalik range, and one of the three Shakti Peethas established by Jagadguru Shankaracharya in Tehri district. The other two Shakti Peethas in the district are Surkanda Devi Temple and Chandrabadni Devi Temple. Kunjapuri, along with these two Peethas forms a sacred triangle.
Shakti Peethas are those places where the dead body parts of Goddess Sati (wife of Lord Shiva and daughter of King Daksha) fell while being carried towards the Himalayas by Lord Shiva. Sati was burnt in the Yagya Kund after hearing derogatory words about Lord Shiva by King Daksha, the father of Goddess Sati.
When Lord Shiva came to know about the death of Sati, he went into mourning and took the body of Sati to the Himalayas. To break Shiva's indifference and to save the universe, Lord Vishnu cut the body of Sati being carried by Shiva with the Sudarshan Chakra, due to which the parts of Sati fell on different hills. Kunjapuri Durga Temple receives thousands of visitors throughout the year, but there is a huge influx of devotees during Navratras.
What to Eat & Where to Stay near Kunjapuri
There are several Dhaba's (Local Restaurants) are available nearby where you can enjoy the delicious meals and Pahadi Cuisine as well at nominal cost. Or while going to Kunjapuri Temple you can have lunch in Narendra Nagar.
If you are planning to visit Kunjapuri temple at morning because you can enjoy the magnificent sunrise here at morning and click some nice pictures of yours then you can stay in Narendra Nagar or simply you can drive from Rishikesh which is not so far from here.
There are many lodges, hotels, resorts are available in Narendra Nagar and while visit the temple you can also opt for sightseeing of Tehri Lake.
So, these are the details of Kunjapuri temples and if you want to book or planning a trip to Kunjapuri visit then you can simply fill the form on sidebar or call us or mail us at helpdesk@gokeys.in and we will make a perfect trip or tour packages for you.
Feel free to leave comments below.