Gaumukh is one of the famous trek routes in Uttarakhand and every year many travel enthusiasts and travel lovers visit Gaumukh which is located in Garhwal Himalayas. The trek involves Gaumukh Glaciers the origin of Holy River Ganga.  The Gaumukh Glacier is located at the elevation of 13200 feet above from sea level and it is also second largest glaciers in India.
The peaks visible while trekking to Gaumukh Glaciers are Kharchkund , Meru Peak, Sudarshan, Bhagirathi sisters and more. You can also visit the Holy Gangotri Dham one of the Char Dham temples and other Places in Gangotri where you can enjoy your trips.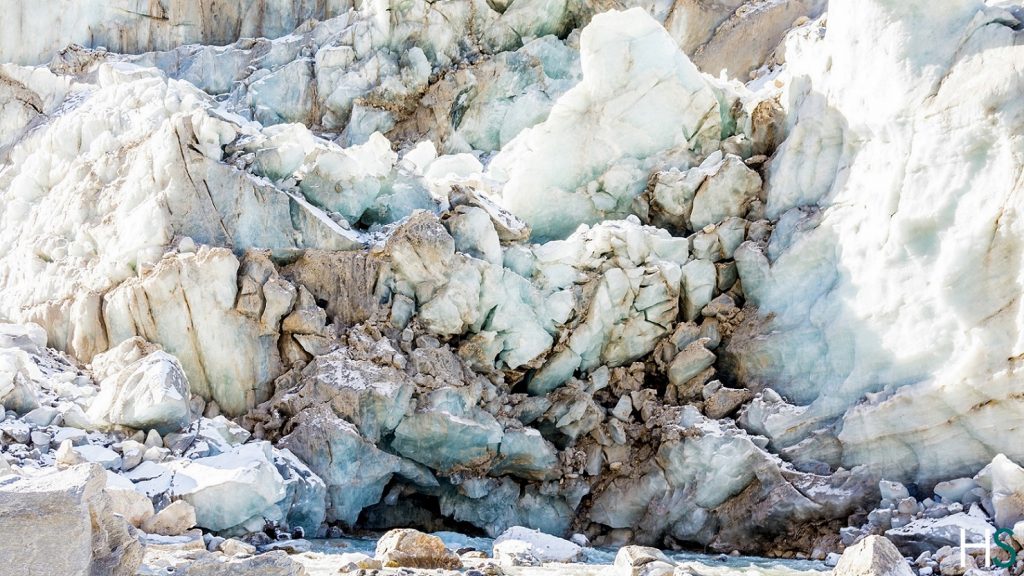 How to Get Online Permit for Gaumukh Glacier Trekking
The Online permit for the Gaumukh Trekking is available through the Uttarkashi district single window website. You can fill the online form in the website and get the information about the trek. As well as you can visit the DFO Office at Uttarkashi town and get the permit from them.
Website for online permit: – www.swsuttarkashi.com
Or visit the official website of the Uttarkashi District. https://uttarkashi.nic.in
Other options to get permit for Gaumukh trip is visit the Gangotri National Park at Gangotri where you can ask for permission to Gaumukh trip and get the details.
You can also contact to Uttarkashi DFO Office for the permission details.
Contact no is 01374-222444; you can call them and get the details about your trekking trips.
How to Reach Gaumukh
The distance of Gaumukh is around 18 Km Trekking route from Gangotri and then you have to come Bhojwasa for another 6 Km for base camp of Trekking, so total trekking is 24Km and then return 14 Km trekking distance to Gangotri from Bhojwasa.
You can reach Gangotri from Dehradun or Haridwar which is located at the distance of 286 Km and Gangotri is easily reached through roads transport. Read more about Gangotri Dham Details
How to Plan Gaumukh Trip
Gaumukh Trip generally takes 6-7 Days from Haridwar to Haridwar, in which includes the drive distance to Gangotri and trekking to Gaumukh Glacier.  The places are Chirbasa, Bhojwasa, Tapovan, Nandanvan, comes through the route of Gaumukh Trekking Trip.
Check Out: Gaumukh Trip & Itinerary Full Details
You should keep warm cloths and sleeping bags while preparing a trip to Gaumukh Glacier.
You can book a Gaumukh trip with us at best price and service; just send us your enquiry and rest we will do to make your trip memorable.