Rudraprayag- A District, Confluence and Part of Panch Prayags
Rudraprayag offers a various type of interest, like spiritual significance, amazing mountains ranges and a glorious hill station. At Rudraprayag you can see the beauties of Nature and amazing scenic beauty. Rudraprayag was established as a district of Uttarakhand in 1997, before it was the part of Chamoli and Pauri Garhwal. The Rudraprayag is well known for the Confluence of Alaknanda and Mandakini, and every year many of visitors come there to visit this sacred confluence. Rudraprayag is also a good pilgrims center. Rudraprayag is the place where the Kedarnath and Badrinath routes are divided. It is said that the place name is taken from Lord Shiva Rudra Avatar. The Ancient Name of Rudraprayag is "Punad". You can also see now the Punad Village near the Rudraprayag.
The Climate of Rudraprayag is 30*C Maximum and 15*C minimum in the summer season and in the winter season the Maximum temperature is 24*C and Minimum 0*C. The Area of Rudraprayag Districts is 1896 Sq mts. The Literacy of Rudraprayag is 74.23%. The Local language of Rudraprayag is Garhwali. Rudraprayag is located at the Altitude of 610 mts above from the sea level; it is lies between Rishikesh and Badrinath Highway.
The Kedarnath Dham Yatra also starts from here, for that you can drive to Tilwara, Kund, Guptkashi, Phata, Sersi, Sitapur, Sonprayag and then Gaurikund from where you need to start trek of 20 Kms to reach Kedarnath Dham.
Best time to Visit Rudraprayag: –
You can visit Rudraprayag any time of the Year but the special time is Mid-April to Mid-July. When there's no rain and everything you can enjoy at best.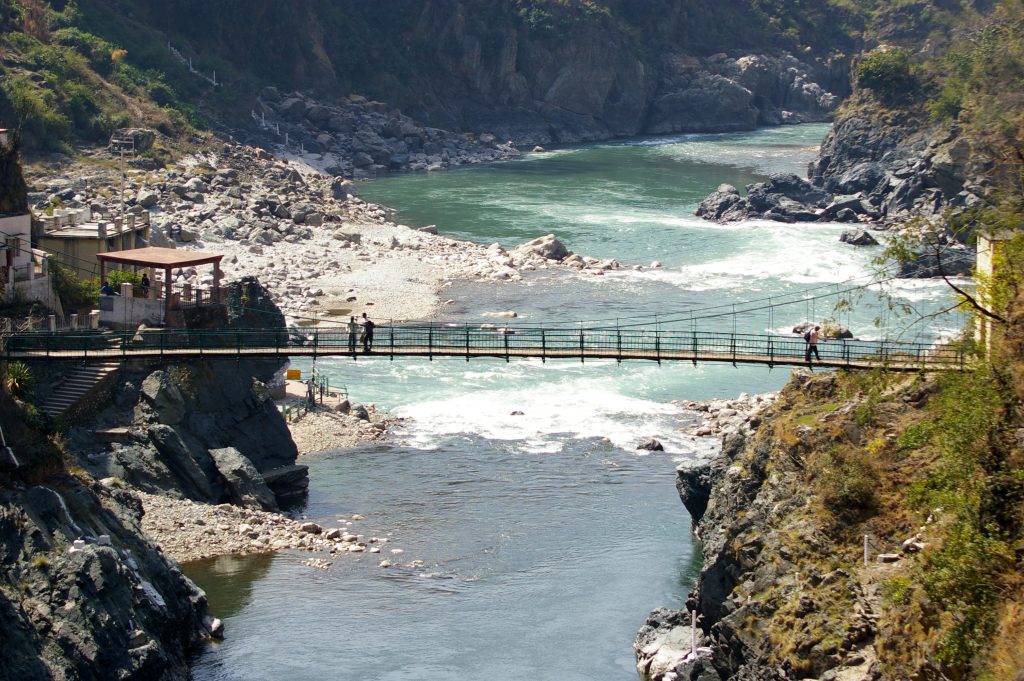 How to Reach Rudraprayag: –
By Roads: – Rudraprayag is well connected by the Roads transport from other major cities. So you can take a bus or book a private taxi from us to reach there.
By Trains: – Nearest railway station is Rishikesh, Distance from Rudraprayag 140 kms. Which is well connected with various major cities like Delhi and others.
By Air: – Nearest Airport is Jolly Grant Dehradun, Distance from Rudraprayag is 155 kms.
Where to Stay: – There are so many good Hotels and Resorts are Available in the Rudraprayag; as well as budgeted options like Dormitory, Lodges, Guest Houses and Home Stays are available according to your budget. Some of the Resorts and hotels are Monal Resort, Hotel Balbir Palace, Hotel Jwalpa Palace and others.
if you are planning a trip to Rudraprayag then you can simply fill the sidebar form and send us your query, and we will make a perfect trip for you. You can also mail us at helpdesk@gokeys.in