Lakhamandal – A Series of Shiv Linga's and Temple
Lakhamandal is known for its amazing ancient architecture and shiv linga's with different shapes and sizes. It is said to built in the 8th century and there are legends behind the temple was made. During Mahabharata, Duryodhana made a Lakhasha Garh (House of wax) to kill Pandavas, and it is said to be the Lakhamandal is same place, where Duryodhana wanted to kill Pandavas but they made a tunnel to leave from there.
In Lakhamandal you can see the two dwarpal (Guards) outside one has two hands and one has only one. And inside there is Shiva temple and many shivling's with different shapes and sizes. It was also the kingdom of Yadav Dynasty and as Princess Ishwara ruled here for many years after her husband or king death.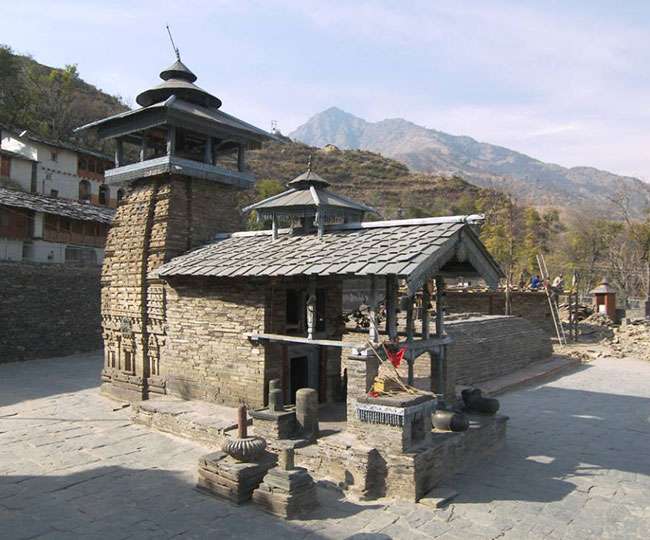 You can plan a trip to Lakhamandal and you will be amazed to see those ancient architectural buildings and many Shiv Linga's which is also a good religious place to visit during Sawan in July month. You can prey to Lord Shiva and Maa Parvati here and also enjoy the beauty scenery nearby. In Winter you can enjoy the snow fall here and the place filled with fresh and the temperature goes to very down but the day is good because of sun light.
Lakhamandal is located in Dehradun district and about 126 Kms from Dehradun City center. You can visit here for a day and stay near Barkot or nearby places. Check below the complete details of where to stay in Lakhamandal, what to eat, how to reach and more.
Where to Stay in Lakhamandal
The nearest place for stay while visiting Lakhamandal is Naugaon or Barkot which is about 26 Kms from there, where you can get many hotels, resorts and lodge for your trip. The budget options are also available like Camps near side the Yamuna River. If you want to book a hotel in Barkot or nearby places, then you can also contact us or send us your query and we will arrange a best property for you according to your budget.
What to Eat while Visiting Lakhamandal
There are many good hotels with restaurants available nearby Lakhamandal and also Dhaba's are available where you can have fresh food and if you ask to them, they will also provide you local cuisine food which is delicious and amazing. You can also book a homestay nearby and cook for yourself according to your taste.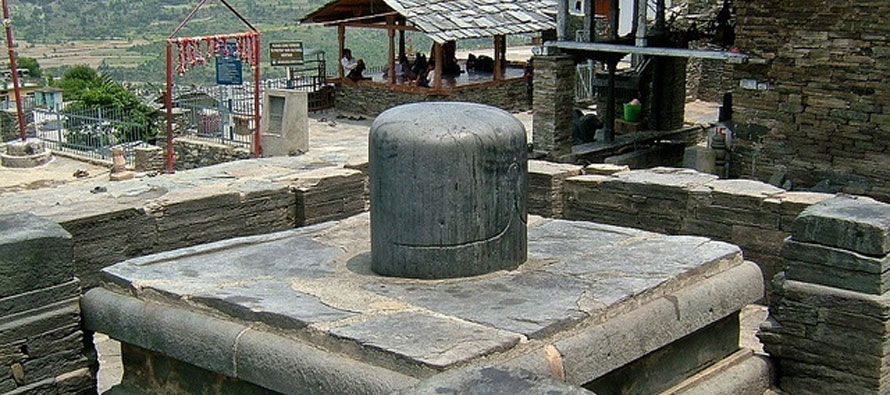 How to Reach Lakhamandal Temples
There are many options like sharing cabs, Private taxi, Buses from Dehradun. Lakhamandal is well connected with roads transportation so it is easy to book a cab from us and reach there, also there are local buses, roadways government buses and sharing taxis are available from Dehradun.
By Air:- The nearest Airport is Jolly Grant Airport which is about 150 Kms from Lakhamandal.
By Trains:- The nearest railway station is Dehradun which is about 126 Kms from Lakhamandal.
Best Time to Visit Lakhamandal
You can visit Lakhamandal temple throughout the year but during monsoon the roads are not good sometimes and landslide happens, so it is not advised to visit during monsoon, other than that you can visit temple.
Places to Visit near Lakhamandal
There are several places where you can visit during your trip to Lakhamandal and also you can add some days to your trip to visit these nearby places.
Chakrata: – Chakrata is great and amazing hill station to spend your holidays in, you can take a day to visit Chakrata and please note that foreigners are not allowed to visit Chakrata because it's an cantonment area.
Tiger Fall:- Tiger Fall is a highest direct fall in India about 126 Meters and the sound its make is like tiger roar, so it named after it. You can enjoy trek to Tiger Fall and also enjoy the water and click some good photographs of yours.
Nag Tibba: – Nag Tibba is a place where you can trek and take blessing of Nag Devta, It is located in Tehri Garhwal, Thatyur town. You can see an old temple structure here and also enjoy the nearby beauty of nature.
Overall, Lakhamandal is a unique and inspiring destination that is well worth a visit for anyone interested in exploring the historical and cultural heritage of Uttarakhand. It is a peaceful and serene place that offers a sense of calm and tranquility to all who visit.
If you want to book a trip to Lakhamandal and nearby places then you can send us your query by sending your details to through the sidebar query form or you can also email us at helpdesk@gokeys.in