Enjoy Trip to Bhowali with Gokeys Haridwar
Bhowali is a small mountain town situated near the Nainital about 11 Kms from there in the Kumaon region of Uttarakhand State in India. It is located at an elevation of 1654 meters above sea level and is known for producing some of the finest quality fruits like apples, peaches, strawberries, plums and apricots that are exported to different places. The place is known for its spectacular views of the Himalayas and its lush green mountains, making it an ideal destination for those who want to experience the beauty of nature and serenity.
The town is also home to various historical sites, such as the Golu Devta temple, Kainchi Dham, and the old fort built in 1540. Tourists can enjoy activities like boating, local market walking, hiking as well as explore the abundant wildlife of the region. Bhowali also offers affordable and alternative accommodation during the peak season of Nainital, which is only 11 kms away.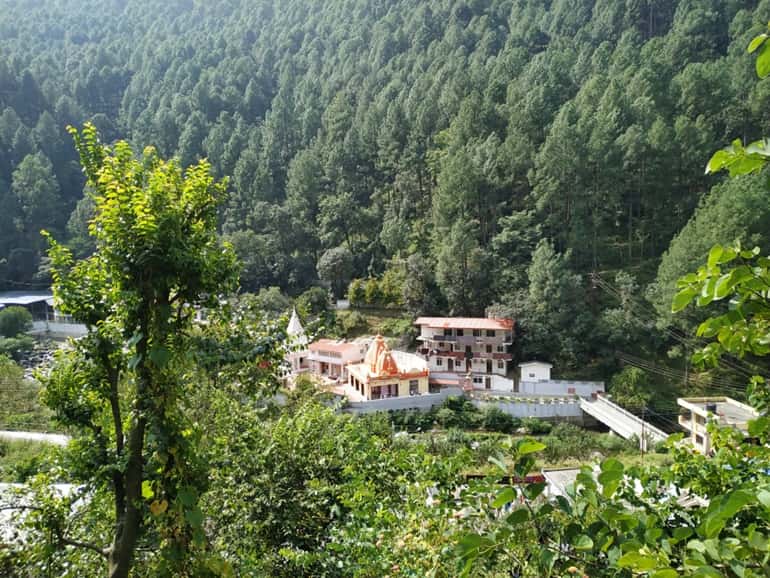 You can enjoy the local market because it's known as fruit place of India with some great places to see around Bhowali. The trip to Bhowali is going to amazing for you if you want to go away from cities busy life and wants to spend some days in lap of nature.
Top Things to do in Bhowali
Trekking: Bhowali offers some amazing trekking trails in the Himalayas. The trails are suitable for all levels of trekkers and offer spectacular views of the mountains.
Boating: Bhowali has some great boating spots where tourists can enjoy a peaceful day on the lake.
Rock Climbing: Bhowali is home to some of the best rock climbing spots in the region. Tourists can explore the region by climbing up the rocky cliffs.
Local Market: If you want to explore local market in Bhowali then you can check the amazing fruit stall here which are fresh and taken from nearby fruit orchards. You can also enjoy the Pahari Cuisine dishes in local restaurants.
Top Places to see in Bhowali
Golu Devta Temple: Golu Devta Temple is about 3.5 Kms from Bhowali and one can easily visit there by drive or by walking from Bhowali. Golu Devta temple is one of the most famous temples in Kumaon with great significance, it is said that Golu Devta is incarnation of Lord Shiva and also the God of Justice. There are some great stories about Golu Devta you can learn while there.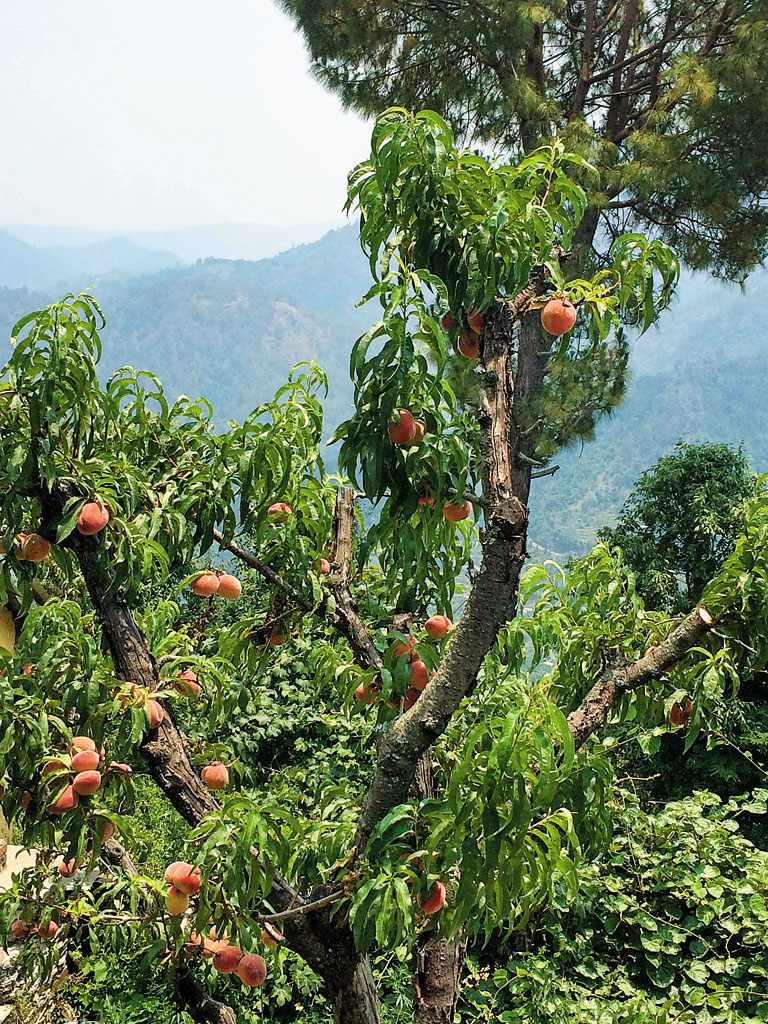 Shyamkhet Tea Garden: It is located near Golu Devta temple and the tea garden produces wide ranges of tea and if you are a tea lover then you can ask them to check the real tea leave. The tea from Shyamkhet Tea Garden is exported to various places of India and abroad.
Ramgarh: It is one of the must visit place while your trip to Kumaon and Bhowali, located around 8 Kms from Bhowali city center and known for beautiful fruit orchards. You can click some picture with this amazing natural paradise.
Bhimtal: Biggest Lake in Kumaon region and also in Uttarakhand is best for boat riding and photography. It is about 5 Kms from Bhowali market and you can easily visit here and enjoy the boat riding with you friends and family.
Places to see nearby Bhowali
Nainital: It is located just 11 kms away from Bhowali, Nainital is one of the most popular hill stations in Uttarakhand. It is known for its picturesque lakes and is home to many tourist attractions such as Naini Lake, Naina Devi Temple, Nainital Zoo, Old buildings and Mall Road. Read more
Ranikhet: Ranikhet is a small hill station located 48 kms away from Bhowali. It is known for its lush green forests, beautiful temples, Kumaon regiment headquarters and stunning views of the Himalayas. Read more
Almora: Almora is located 54 kms away from Bhowali and is known for its rich cultural heritage and breathtaking views of the Himalayas. Tourists can explore the various temples, forts, and markets in the city. Read more
Mukteshwar: Mukteshwar is a small hill station located 38 kms away from Bhowali. It is known for its serene atmosphere and offers spectacular views of the snow-capped Himalayas. Read more
Kausani: Kausani is a small hill station located 104 kms away from Bhowali. It is known for its breathtaking views of the Himalayas and offers a peaceful atmosphere for tourists. Read more
How to Reach Bhowali
Bhowali is well connected with road transportation and here's a quick list of transportation options by which you can easily reach Bhowali for your trip.
By Road: Bhowali is well connected with road transportation, so you can book a private taxi or just take a bus from Delhi to reach Bhowali. Or you can also drive to Bhowali and the road conditions are good.
By Trains: The nearest railway station to Bhowali is Kathgodam Railway Station which is approx. 30 Kms from Bhowali market, also the Kathgodam railway Station is well connected with rail transportation from different cities of India like Delhi, Kolkata and more.
By Air:- The Nearest airport to Bhowali is Pantnagar Airport which is about 63 Kms from Bhowali Market and you can book a private taxi or shared taxi from Pantnagar to Reach Bhowali from there.
if you are looking for a trip to Bhowali, please let us know and we will make a best tour package of Kumaon for you which can includes various places of Kumaon like Nainital, Corbett, Ranikhet and more with best price and deal.