Rishikesh has many things to offer once you reach, Vashistha Gufa is one of these amazing places or attractions in Rishikesh. You can visit the Gufa and enjoy the serenity in the lap of Himalayas with Ganga Riverbank to meditate and practice some Yoga technics.
Vashishta Gufa in Rishikesh – Once in a lifetime Experience
Nestled amidst the lush beauty of Uttarakhand, just a stone's throw away from Rishikesh, lies the mystical Vashishta Gufa, a place steeped in history and legend. Today, let's embark on a journey to discover the captivating tales and ancient wonders that make Vashishta Gufa a must-visit destination for seekers of peace and spiritual enthusiasts.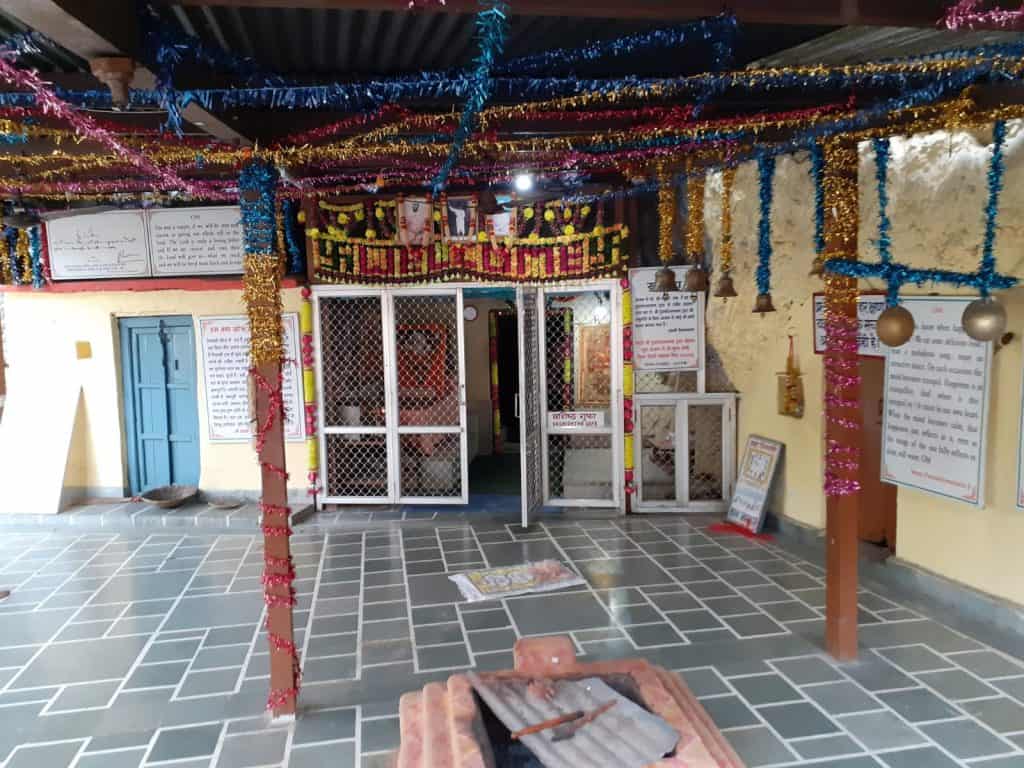 The Legend of Sage Vashishta:
There's a legend or story behind the Vashistha Ashram, as per the sources when Guru Vashishta who was teacher or guru of Lord Rama, was heartbroken after the death of his children, he wants to end his life by drowning himself in River Ganga. But when he in the Ganga River, the Goddess Ganga herself came to him and tell him no to do so.
And gave divine blessings to find peace and enlightenment in the serene surrounding of this holy place. So, he decided to meditate here with his wife Aundhati. At that time there was a cave which is now known as Vashishta Gufa, and also in some distance you can find Arundhati Gufa or cave.
After long meditation and spending days in the riverbank of holy Ganges he found peace and since then people come here to visit the cave and nearby places to meditate here and find inner peace.
The Spiritual Oasis:
Vashishta Gufa isn't just a place of legend; it's also a spiritual oasis for modern-day seekers. Over the years, the cave has become a sanctuary for meditation and introspection. The ambiance is filled with the soothing aroma of burning oil and incense, creating an atmosphere that invites you to connect with your inner self.
The Cave's Mystical Interior:
As you step inside the cave, you'll find a Shiva Linga, a sacred symbol representing Lord Shiva. This Shiv Linga is vertically inclined into the cave's opening, adding to the mystical aura of the place. Many visitors have reported feeling a deep sense of wonder and peace while meditating within these ancient walls.
Activities to Explore:
Aside from meditation, Vashishta Gufa offers a range of activities for those seeking adventure and tranquility. You can immerse yourself in the following experiences: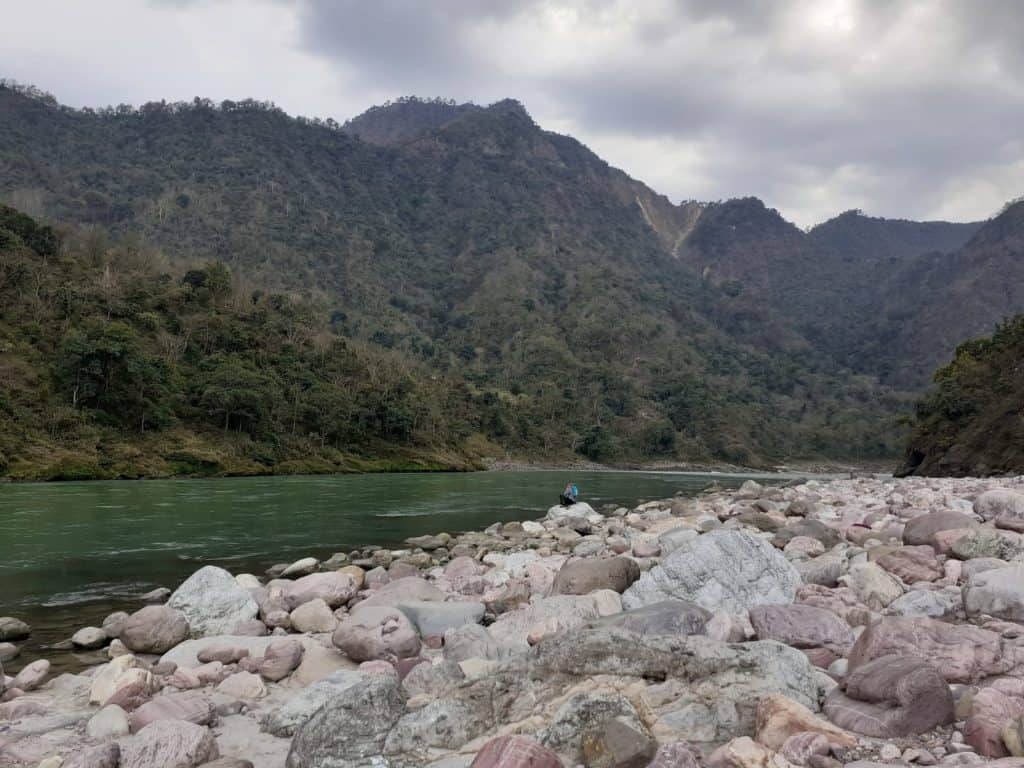 Camping: Set up camp amidst the natural beauty that surrounds Vashishta Gufa. Luxurious tents await those who want to connect with nature.
Trekking: Explore the rugged terrain nearby, as trekking enthusiasts will find plenty of exciting trails to conquer.
Bird Watching: The area is a haven for birdwatchers, with migratory birds gracing the skies throughout the year.
Stargazing: The tranquil environment of Vashishta Gufa offers a perfect opportunity to gaze at the stars and contemplate the mysteries of the universe.
Photography: Yes, you can opt for amazing photography in nearby area of Vashishta Gufa.
How to reach Vashishta Gufa:
Reaching this spiritual haven is relatively easy:
By Air: The nearest airport is the Jolly Grant Airport in Dehradun, located just 39 km from Rishikesh.
By Train: Rishikesh, the closest railway station, connects you to the rest of the country. From there, you can easily find local taxis and cabs to reach Vashishta Gufa.
By Road: If you prefer road travel, the cave is a mere 24 km from the Rishikesh bus stand.
Conclusion:
Vashishta Gufa, with its rich history and serene atmosphere, beckons to all who seek solace and spiritual connection. Whether you're a nature lover, an adventure enthusiast, or simply someone looking for a place to meditate and reflect, this ancient cave offers a unique and timeless experience. So, if you're ever in the vicinity of Rishikesh, don't miss the opportunity to immerse yourself in the legends and tranquility of Vashishta Gufa.
Frequently asked Questions about Vashistha Gufa:
How to reach Vashishta Gufa from Haridwar?
It's about 55 Kms from Haridwar, you can easily drive to reach or just take a cab from Haridwar to reach Vashishta Gufa, Buses options are also available.
Can we stay there in Vashishta Ashram?
Yes, you can go there and make a reservation for staying in the Vashishta Ashram and you can also meditate there for some days to find inner peace.
What are the nearby places of Vashishta Gufa?
There are some places like Rishikesh, Neelkanth Mahadev Temple, Devprayag, Dehradun, Haridwar are the nearby places of this ashram.
Can we learn Yoga in Vashishta Gufa?
You can practice yoga here.
It is good place for Day trip to Visit Vashishta Gufa?
Yes, You can plan a day trip to Vashishta Gufa where you can enjoy the peaceful environment and also spend some time near the Ganga River Bank.