Hi traveler, you have reach to Gokeys Page, where you were searching for Places to see in Auli Uttarakhand. So, let dive into it and let us take you to Auli Sightseeing, where you can see some stunning snowcapped mountains which are called Hathi, Ghoda and Palki Peaks, you can go for Skiing adventure, as Auli is known as Skiing destination of India. Trek to Bugyals and play with snow in nearby places.
Auli is known for Skiing and other adventure tour like trekking and ropeway over the valley. It is one of the perfect destinations to visit in the winter in India and this amazing valley awaits you for your trip.
Top Places to See in Auli Joshimath
So, places to see in Auli, there are plenty of places where you can enjoy and see amazing slopes of Snow and spend there a night with your loved once, trek to amazing places and enjoy your holidays. Let's see below the separate heading for every place to see in Auli Uttarakhand.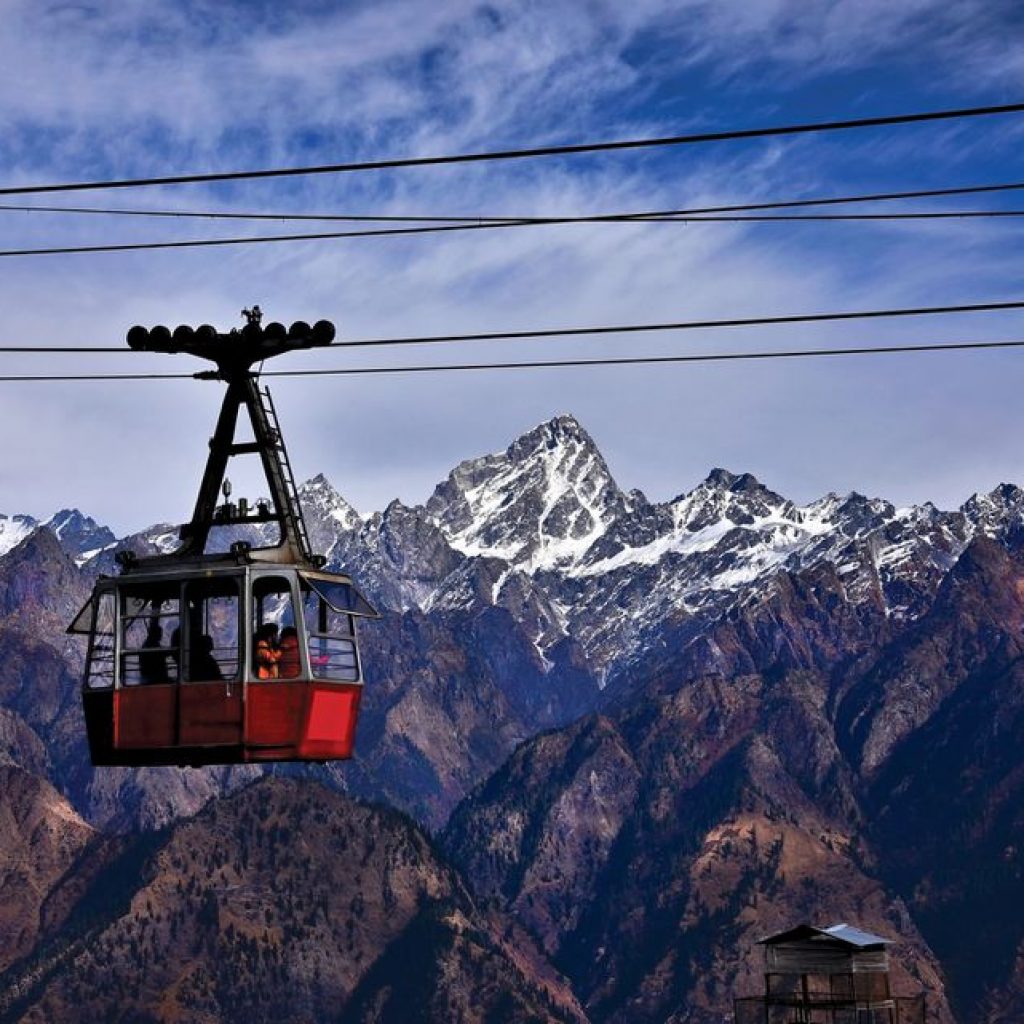 Auli Ski Resort: if you are looking for a comfortable stay with amazing view and snow valley surrounding you then it's the perfect location for you in Auli, where you can stay in a cozy room, see amazing view of mountains from your balcony and window and enjoy the cold weather with your loved ones. The cable car ride also starts from there, so it is also great destination to take some cool photographs of yours.
Gurson Bugyal: Just say wow, because trek to here from Auli is amazing, make sure you must have on the trekking shoes because of slippery snow and also some warm cloths to keep you warm. Gurson Bugyal is located about 3 Kms from Auli but the trek is not so easy, so do not take is easy while preparing for trekking.
It is situated at the elevation of 3519 Meters and trek is amazing where you and your family or friends can trek with you. Its take about 2 Hours to reach and then enjoy the Bugyal which is also known as Meadows.
On the way to Gurson Bugyal you can enjoy the route and once you reach there, feel the adrenaline rush inside you and take some amazing photos to keep memories with your lifetime.
Auli Ropeway: One of the Longest Ropeway in the Asia is located in Auli. This ropeway starts from Joshimath and take you to Auli at the last point from where you can see the amazing views of mountains and snowy valley. This is once in a lifetime experience and you can see the Joshimath Valley from the above in ropeway.
You can witness the Nanda Devi Peaks from the ropeway which is the largest peak in Uttarakhand. The ropeway operates throughout the year, but check with us before booking or planning a ropeway trip because sometime it goes for maintenance and you must know about that.
Auli Artificial Lake: This is one of the amazing attractions of Auli, artificial lake, the lake filled with snow during winter and you can also see the fog going nearby, you can take some amazing photographs with the lake and also there are seating benches are placed near the lake, which make a perfect time-consuming place, where you can relax for sometime in the lap of nature.
Joshimath: Joshimath is a town from where Auli is about 12 Kms far on hill route. It is known for Sankaracharya Math and also for starting town of Badrinath Dham, which is about 45 Kms from Joshimath. It is also known for amazing stays and Garhwali food and temples like Narsing Mandir and one of the oldest trees Kalpvriksha.
Auli Skiing Slope: If you are adventure enthusiast then Auli Skiing ride is perfect for you, where you can enjoy your day with skiing, the instructor and gear are available at different cost in Auli where you can get gear of Skiing and start doing it. The Cable car above the Auli Skiing slopes is also one of the great attractions in Auli to visit and enjoy your trip.
If you want to know how to reach Auli check Out: Reaching Auli by Different Way
So, these are the places to see in Auli, where you can enjoy your trip and make lifetime memories. If you want to book an Auli tour package then you can send us query by email on gokeysindia@gmail.com, helpdesk@gokeys.in or call us.