Shahastradhara, popularly referred to as the "Thousand-fold spring," is a charming location tucked away in Dehradun, Uttarakhand. Visitors are drawn to this charming location by its magnificent waterfalls and peaceful caverns, which provide a relaxing haven from the bustle of daily life.
Exploring Shahastradhara Charms | Book a trip to Dehradun.
Medicinal Waters and Stunning Views
Shahastradhara is well known for its curative and healing qualities. It's very mesmerizing to watch water fall down in perfect harmony. These falls have a high sulphur content from the limestone rocks, which is noted for its healing properties for the skin.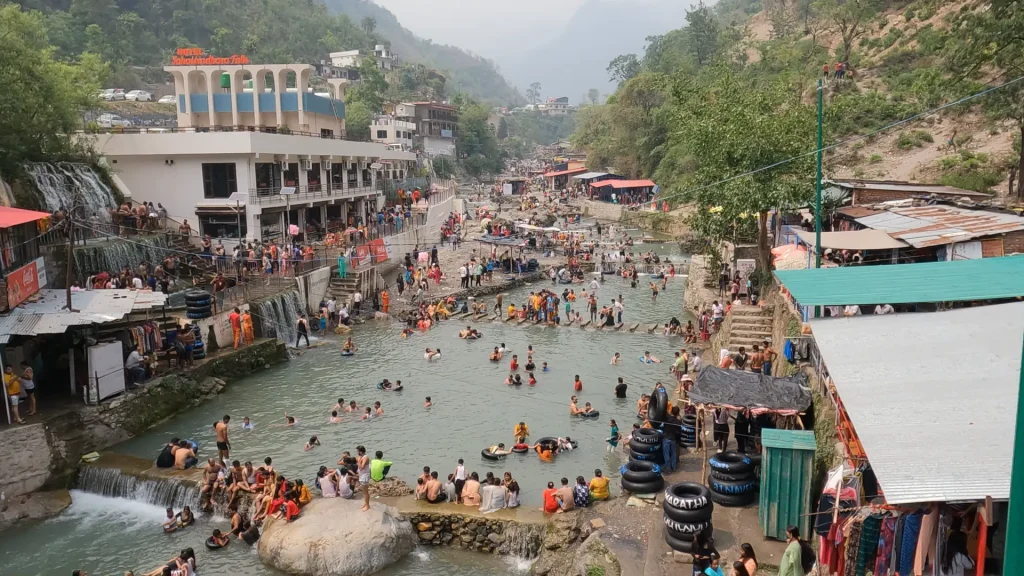 All-inclusive Natural Retreat
Shahastradhara, which is 15 kilometers from the city center of Dehradun, is situated next to the Baldi River and not far from the well-known Robber's Cave. Its moniker, "Thousand-fold spring," perfectly captures the magnificence of these falls, resembling a thousand miniature waterfalls descending from above.
Wonderful Orchestra of Natural Beauty
Shahastradhara, which is embraced by Dehradun's cool environment, gives breathtaking vistas of the surrounding landscapes that go all the way to Mussoorie. The ropeway trip offers a bird's-eye perspective of the city, complete with steppe farms and breath-takingly cool breezes.
Best Times to Visit Shahastradhara,
Shahastradhara invites guests all year long because of the constantly beautiful weather in Dehradun. Plan your trip between May and August, when the Himalayan snowfall enriches the flow, to see the falls in all their splendor. The area's natural beauty is enhanced by the lush vegetation that arrives in July to September.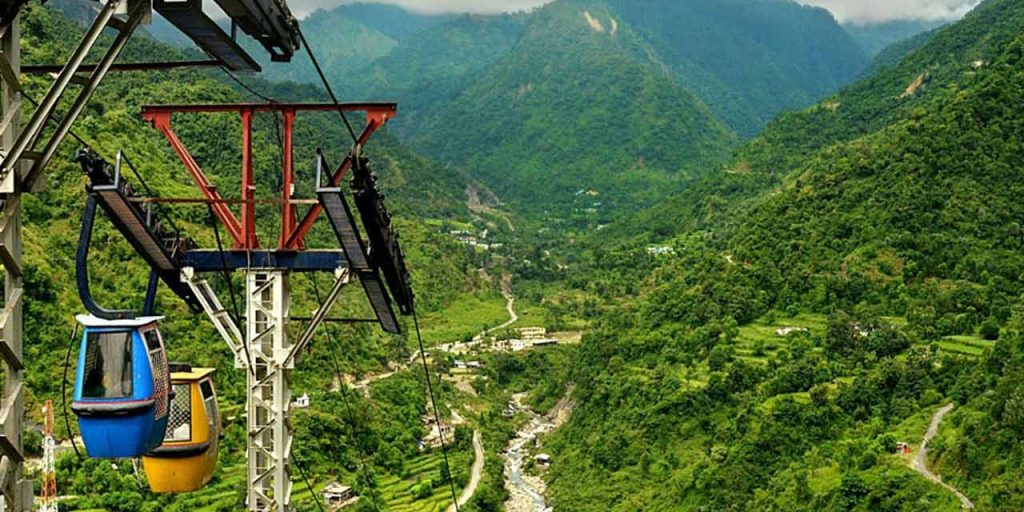 Embracing the Cold of Winter
While visiting Shahastradhara in the wintertime promises a unique experience, Dehradun winters may be rather frigid with drastically lower temperatures. Be cautious to layer up if you're not used to the cold winters in North India.
Places to visit nearby of Shahastradhara
Jharipani Falls: A Work of Nature
Jharipani Falls' falling waters and the hills that surround them make for a captivating scene. Visitors are welcome to enjoy peaceful moments in this colorful valley, which is a haven of quiet.
Tapkeshwar Temple
The famed Tapkeshwar Temple, a shrine to Lord Shiva, is located not far from Dehradun. The name of the temple is a combination of the Hindi words 'tapak' (drop) and 'Eshwar' (god), denoting the water drops that naturally fall onto the Shivling to enhance its beauty.
Robber's Cave: A Natural Wonder
Guchhupani, sometimes referred to as Robber's Cave, is a natural wonder sculpted by geological forces. This cave, which spans more than 600 meters, is adjacent to Shahastradhara. The fact that robbers have historically sought safety here after their escapades is how it got its unusual name.
How to Reach Shahastradhara
The well-known Doon valley is just one of the many attractions in Dehradun, a popular tourist destination in Uttarakhand, which also draws visitors with its pleasant weather. Dehradun, which is located between the Ganga and Yamuna rivers, is reachable by road, train, and air.
By Air: The closest airport is Jolly Grant Airport, located around 28 kilometers from Dehradun. So you, can take flight from different cities of India to Dehradun and reach to Shahastradhara from there.
By Rail: Dehradun has a good rail system that connects it to important cities like Delhi, Mumbai, and Lucknow with trains like the Shatabdi Express and Mussoorie Express.
By Road: The NH 72 route connects Dehradun to Delhi, Haridwar, and other destinations through public or private buses as well as a romantic road trip.
Ropeway Exploration and More
Take the ropeway ride at Shahastradhara for a once-in-a-lifetime experience. It provides a panoramic view of the city, a cool air, and expansive views of steppe fields. An exotic refuge is promised by the relaxing atmosphere and the tranquil waterfalls.
Experiencing Sulphur Springs
According to local mythology, the sulfur-rich water of Shahastradhara provides therapeutic benefits for a number of stomach afflictions. Don't pass up the chance to use this natural cure.
In conclusion, Shahastradhara in Dehradun is a genuine natural marvel that possesses both aesthetic value and therapeutic benefits. Whether you're looking for peace or adventure, this place guarantees an amazing experience amidst the abundance of nature. Make travel arrangements right away to experience Shahastradhara charm.
Frequently Asked Questions about Dehradun
How to Reach Shahastradhara from Dehradun?

You can take an Auto Rikshaw, Taxi or Bus from Dehradun city to Shahastradhara.

How much Shahastradhara is far from Dehradun City?

Shahastradhara is about 15 Kms from Dehradun City

Are there any ticket charges for Shahastradhara?

No there are no ticket charges to get into the Shahastradhara.

Is there Parking available in Shahastradhara?

Yes, Paid parking is available for vehicles 4 and 2 wheelers.

What are places nearby to Shahastradhara?

You can visit Robbers Cave, Jhari Pani, Tapkeshwar Mahadev Temple, FRI, Deer Park and more places near the Shahstradhara.