Hi, Let's find out how to reach Rishikesh which is a spiritual town located in the foothills of the Himalayas in Uttarakhand. It is known as the "Yoga Capital of the World" as it has many yoga ashrams and meditation centers, where you can practice some Yoga and nourish your soul with Meditation various Ashram like Vashishta Ashram.
Rishikesh is also a popular destination for Hindus, because of various temples and ancient temples which tell story of various sage in Hinduism.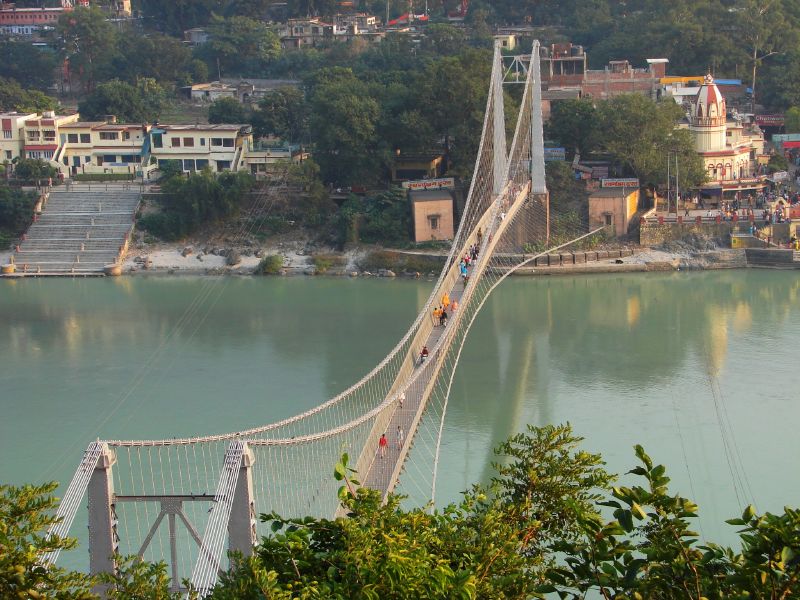 You can visit Ram Jhulla, Laxman Jhulla Bridge, Janki Bridge, Neer Gattu Waterfalls, Geeta Bhawan, Swargashram, Parmarth Ashram for Yoga and Meditation and also visit the evening Ganga aarti at Triveni Ghat.
Check Out: Places to See in Rishikesh
If you are an adventure enthusiast then Rishikesh is a wonderful location for you to do amazing adventure sports like white water river rafting, trekking to nearby hill stations, Bungee Jumping from one of the highest points, Zipline over the Ganges rivers, Flying fox and many more things.
Check Out: Adventure tours in Rishikesh.
So, let talk about How to reach Rishikesh from different parts of India with different types of transportation options.
How to Reach Rishikesh from Various transportation options
Rishikesh is well connected with various transportation option like air, bus, taxi and trains to major cities of India so, if you are planning a trip to Rishikesh then check how to reach Rishikesh and how to visit then.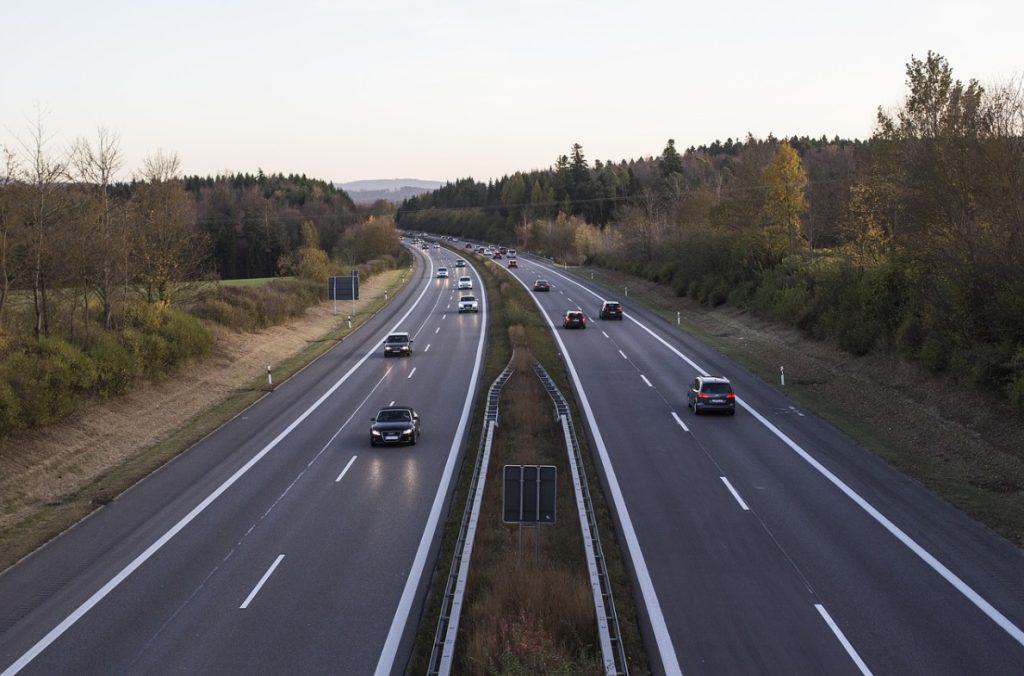 Check Out: Places to Visit Near Rishikesh
Reach Rishikesh by Air:
The nearest airport to Rishikesh is Jolly Grant Airport in Dehradun, which is about 17 kilometers away from Rishikesh city. There are regular flights to Jolly grant airport from major cities in India such as Delhi, Mumbai, and Kolkata.
Reaching Rishikesh by Bus:
This is a good option if you are coming from Delhi or Nearby cities like Chandigarh, Dehradun, Shimla or any Kumaon city or Garhwal town then you can take a bus to reach Rishikesh. Delhi to Rishikesh takes around 5 to 7 hours to reach.
Reaching Rishikesh by Train:
Rishikesh has its own railway Station, which is called Yog Nagari Rishikesh Railway Station, which is about 25 kilometers away. There are regular trains to Rishikesh from major cities of India such as Delhi, Mumbai, and Kolkata.
By Taxi:
You can also hire a taxi from any major city like Delhi to Rishikesh, Shimla to Rishikesh, Chandigarh to Rishikesh, Dehradun to Rishikesh, Ambala to Rishikesh, Agra to Rishikesh, Moradabad to Rishikesh, Lucknow to Rishikesh and more. The taxi journey from Delhi to Rishikesh takes about 5-6 hours.
Book a taxi from us to reach Rishikesh:
We offer reliable and affordable taxi services from various cities of India to Rishikesh. Our taxis are driven by experienced and knowledgeable drivers who will take you to Rishikesh safely and comfortably. If you want to book a taxi then for that, please visit our website www.gokeys.in or call us at +91-7830718687, 9045916770, 7830718680.
Frequently asked questions about how to reach Rishikesh and what to do in Rishikesh.
What is the best time to visit Rishikesh?

The best time to visit Rishikesh is during the Mid-Summer seasons (March-April and September-October) when the weather is pleasant. The winters can be quite cold, and the summers can be very hot and humid, but still Rishikesh offers cold at night during Summers as well.

What are the must-see places in Rishikesh?

The must-see places in Rishikesh include:
Lakshman Jhula: A suspension bridge over the Ganges River.
Ram Jhula: Another suspension bridge over the Ganges River.
Triveni Ghat: A sacred bathing place on the banks of the Ganges River. When evening Ganga aarti is amazing attraction in Rishikesh.
Swarg Ashram: A popular area for yoga and meditation.
Parmarth Niketan: One of the largest yoga ashrams in the world.
Beatles Ashram: An Ashram also known as Chaurasi Kutiya. During 1968 Beatles a Popular English Band came here to do the course in Meditation.

What are the things to do in Rishikesh?

There are many things to do in Rishikesh, including:
Rishikesh is a fantastic location to learn about yoga and meditation. In Rishikesh, there are a lot of yoga ashrams and meditation institutions that provide workshops and classes.
Adventure sports: Rishikesh is a well-liked location for adventure sports like bungee jumping, trekking, and whitewater rafting.
Visiting ashrams and temples: Rishikesh is a sacred town with many of ashrams and temples. You can learn about Hinduism and practice meditation by going to these temples and ashrams.
Shopping: You can purchase souvenirs, yoga attire, and other stuff in Rishikesh's numerous shops.

how to reach rishikesh from delhi?

You can take trains, taxi or Bus to reach Haridwar from Rishikesh to Delhi. Its about 5-6 Hours journey to reach Rishikesh with any kind of transportation, but sometimes trains may take more time to reach.

how to reach rishikesh from Mumbai

To reach Rishikesh from Mumbai you can take a train like BDTS Express and more or you can take train to Haridwar from where it is about 30 Kms, where many options like Auto Rikshaw, Vikram, Buses, Taxi are available.

how to reach rishikesh from Haridwar

Haridwar is about 30 Kms from Rishikesh which makes it easy to visit also there are many options of transportation.

how to reach rishikesh from delhi by train

There are many trains like local trains from Delhi to Rishikesh are available, UTKAL Express, Yoga Express are direct trains from Delhi to reach Rishikesh.

how to reach neelkanth mahadev temple from Rishikesh

how to reach hemkund sahib from Rishikesh

Hemkund Sahib is located in Chamoli Garhwal district which is about 270 Kms from Rishikesh to reach Govindghat and then from there it is 15 Kms far from there.

how to reach kedarnath from Rishikesh

Kedarnath is situated in the Rudraprayag district which is about 240 Kms from Rishikesh with trekking route of 20 Kms from Gaurikund. So you can take bus or book a private taxi from Gokeys to Reach Kedarnath Dham.